Ruparelia Foundation, a charitable arm of the Ruparelia group of City Business man Shudir Ruparelia has given Uganda's newest Rhino baby a name "Rae Ruparelia".
According to a statement issued today, the baby rhino that was born on Saturday at the Rhino Sanctuary in Nakasongola district will now be called Rae Ruparelia.
The new born Rhino whose mother is Uhuru now brings the total the number under the care of Rhino Fund Uganda to 34.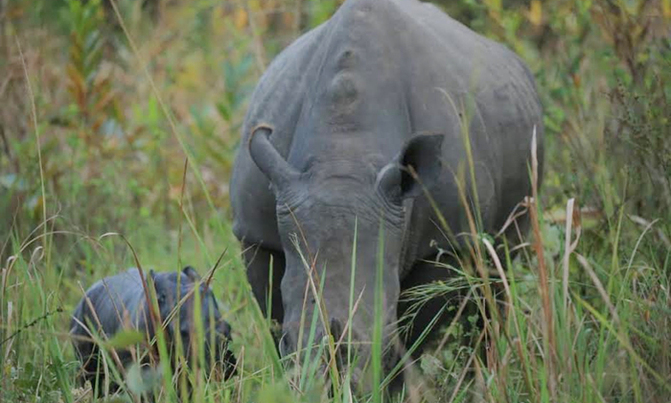 Rajiv Ruparelia, a Trustee Ruparelia Foundation and Managing Director Ruparelia Group during the naming ceremony of rhino calf adopted by the foundation at Rhino Fund Uganda sanctuary in Nakasongola district today urged the government of Uganda to incorporate tourism course into Uganda's education curriculum right from lower classes if the country is to improve its tourism potential locally.
"When me and wife went there, we decided we should give something back and decided to sponsor the rhino, and my wife decided under the foundation (Ruparelia Foundation) to name the rhino Ruparelia," Rajiv Ruparelia said.
Rajiv added that there is a need for the next generation to learn and value the national parks and other protected national sites for the benefit of the country and the people of Uganda through earning livelihood.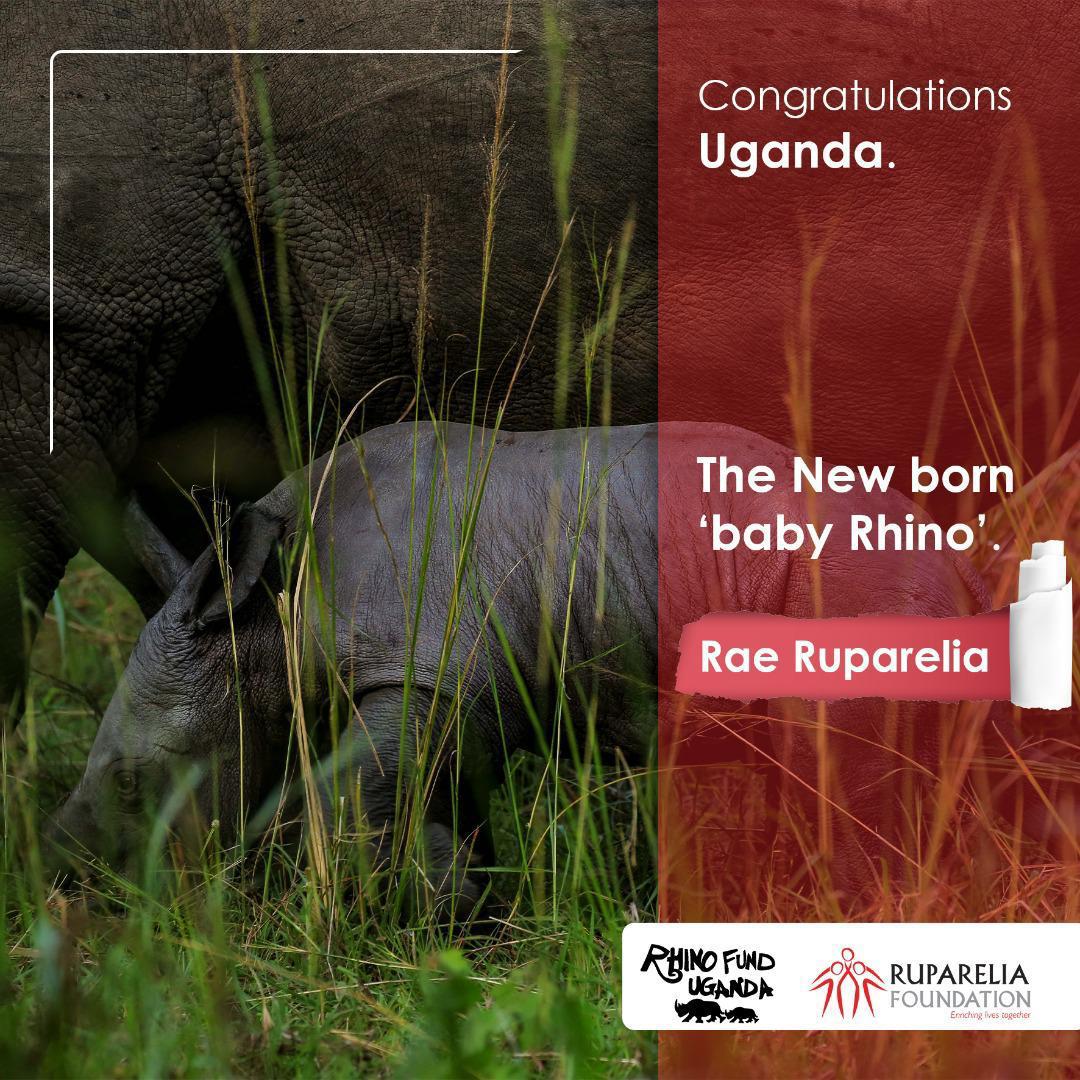 The City Businessman also revealed that the Foundation has been able to pay USD 5000 (Approx. Shs 18m) to Ziwa Rhino sanctuary to acquire naming rights for the baby rhino it named after Rae Ruparelia.
Angie Genade the Executive Director Rhino Fund Uganda said the fund is grateful for the Ruparelia foundation for partnering and naming the baby rhino.
Genade added that she wants the partnership to grow and Ruparelia Foundation to become the ambassadors of the rhino program.
According to the World Wildlife Fund, at the beginning of the 20th century, 500,000 rhinos roamed Africa and Asia. By 1970, rhino numbers dropped to 70,000, and today, around 27,000 rhinos remain in the wild. Very few rhinos survive outside national parks and reserves due to persistent poaching and habitat loss over many decades.
Three species of rhino—black, Javan, and Sumatran—are critically endangered.
Do you have a story or an opinion to share? Email us on: dailyexpressug@gmail.com Or join the Daily Express WhatsApp Group or Telegram Channel for the latest updates.