2021 ELECTION WATCH: With just three days for Uganda to go have its National elections, the Democratic Party (DP) candidate for Ibanda district woman MP race Ms. Immaculate Namara has withdrawn her candidature to join the ruling National Resistance Movement.
Namara, 31, says she made the decision to join the NRM after realising DP leadership had neglected her since she got nominated.
"DP paid my nomination fees but since then I have lost touch with the head office to the extent of lacking support to print posters and other necessary election materials," Namara told this website.
She claimed that her family became concerned and asked her to withdraw from the race and join the ruling party bringing to an end five years of DP membership.
"My husband and the rest of my family members belong to NRM. They have been convincing me to join the party before and they have finally succeeded," said Namara.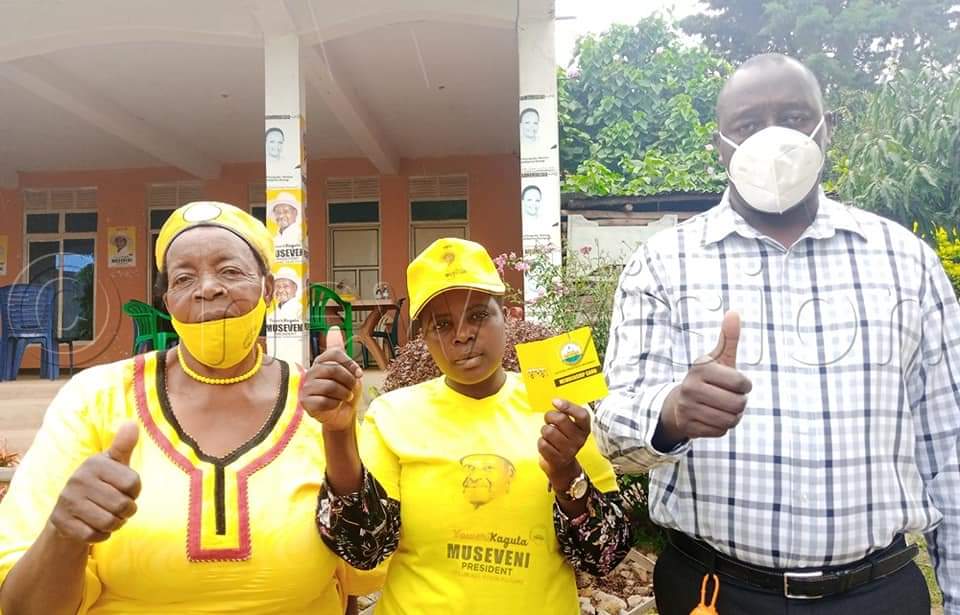 According to Namara, she chose to join NRM to secure her future and that of her entire family.
She requested all Ugandans of voting age to turn up on Thursday and vote for NRM candidates for both presidential and parliamentary elections.
Winston Rwankore Rutehenda the Ibanda Municipality NRM chairperson paraded Namara before journalists in Ibanda Municipality on Monday and thanked her for making what he called a wise decision.
Rutehenda said Namara will now join the big team that was put together to canvas votes for President Yoweri Museveni and all other NRM candidates in the district.
Rutehenda handed Namara a copy of the NRM manifesto and the party card to guide her mobilisation efforts.
Do you have a story or an opinion to share? Email us on: dailyexpressug@gmail.com Or join the Daily Express WhatsApp Group or Telegram Channel for the latest updates.