National Unity Platform (NUP) and Kawempe North MP-elect Ssegirinya Muhammad has requested parliament to allow him to take his oath via zoom citing that he is yet to be stable to physically make it to the swearing in ceremony.
Ssegirinya is on the list of MPs who will take their oaths tomorrow (Thursday, May 20) which is the final day of the swearing in ceremony.
Recent photos from Ssegirinya's Twitter account showed that the MP-elect had improved and can now walk with the aid of crutches.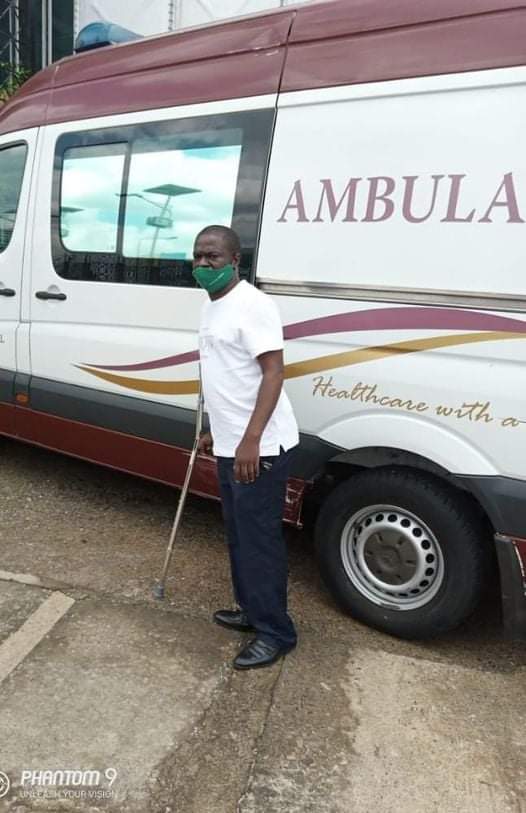 Ssegirinya was rushed to Nairobi for further treatment in April after he complained of ear and abdominal complications following his release from Kitalya Prison.
Prior to his transfer, Ssegirinya was first admitted at the Doctor's hospital in Sseguku. The Kawempe North MP-elect could not stand as he was being assisted by caretakers in a wheelchair.
While on his sick-bed in Nairobi, Ssegirinya, in a recorded video clip said that he had been diagnosed with liver complications. He asked Ugandans to pray for him because someone wanted him dead.
"According to doctors, I sustained wounds on my liver and possibly I may need a liver transplant. My health condition isn't good at all and I hope to take a lengthy period on the sidelines while attaining specialised medical attention. Pray for me,"Ssegirinya said then.
Ssegirinya defeated Latif Ssebagala in the January 14th polls to become the new representative of Kawempe North in Parliament.
Do you have a story or an opinion to share? Email us on: dailyexpressug@gmail.com Or join the Daily Express WhatsApp channel for all the latest news and trends or join the Telegram Channel for the latest updates.