The Ruparelia Group of Companies, a privately-owned conglomerate in Uganda has joined a couple of other organizations, companies, and Ugandans to congratulate Omoro County MP Rt. Hon. Jacob Oulanya upon being elected as the speaker of 11th parliament.
Mr. Oulanyah was declared winner of the heavily contested spaekrship race trouncing his former boss Hon. Rebecca Kadaga in the elections held at the first sitting of the 11 Parliament at Kololo, Kampala on Monday.
With 310 votes in his favor, Oulanya defeated the former speaker with a margin of 113 votes with Kadaga collecting only 197 votes while Kira Municipality MP, Ibrahim Ssemujju became a distant 3rd with 15 votes.
In his victory speech, Mr Oulanyah said pledged to provide good leadership in Parliament and "walk the talk."
"I am truly humbled to be elected Speaker of this Parliament and I promise to work together with the Deputy Speaker that you will select to repay the confidence you showed when you elected me as Speaker. We are stronger together. If we act in a harmonious way, we will always find a way. And therefore, we have a collective responsibility to work together," he said.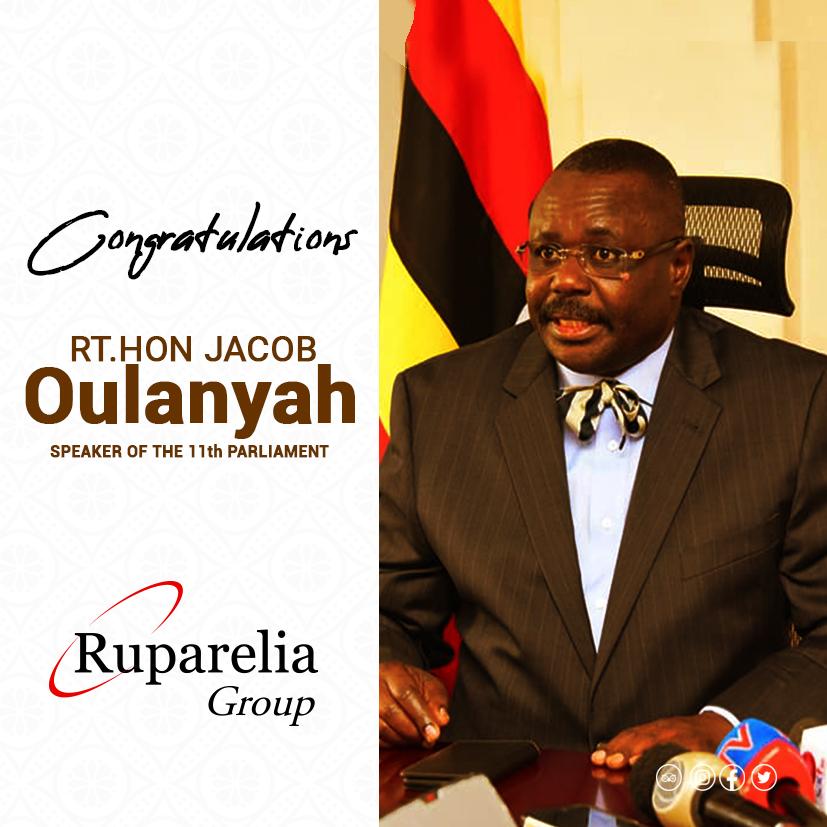 After being sworn in as the new speaker of the eleventh parliament, Ruparelia group quickly congratulated the legislator on his election as the chairperson of parliamentary affairs for the next five years.
Do you have a story or an opinion to share? Email us on: dailyexpressug@gmail.com Or join the Daily Express WhatsApp Group or Telegram Channel for the latest updates.