Eng. Moses Hashim Magogo has been re-elected for the third time in a row to be President of the Federation of Uganda Football Association (FUFA) for the next four years (2021-2025).
Magogo, also the MP for Budiope East was confirmed FUFA president at the 97th Ordinary General Assembly held in Mbale city on Saturday, August 21.
A member of the CAF EXCOM, Magogo first assumed the office of FUFA Presidency in 2013 when he replaced Dr Lawrence Mulindwa.
He was then re-elected in 2017 to assume his second stint at the helm of the Ugandan Football Associations Presidency.
Speaking after assuming his third term in office, Magogo acknowledged that the next four years will be about consolidating what has been achieved in the previous eight.
"It is an emotional moment knowing how far we have come. The next four years will definitely be about consolidating what we have achieved so far and igniting the next gear," he said.
"The past two terms of our administration have witnessed the evolution of the game both on and off the field in terms of delivery at administrative, management, and technical levels. History has been written and tears of joy have been witnessed," the soft-spoken engineer added.
At the same Assembly that had state minister for sports Hon Hamson Obua as the chief guest, the FUFA Executive Committee that will work with Magogo was also elected and ratified.
The new FUFA Executive for 2021-2025 after FUFA elections yesterday during the 97th Ordinary Assembly in Mbale.
Justus Mugisha – FUFA First Vice President
Darius Mugoye – FUFA Second Vice President
Hon. Florence Nakiwala Kiyingi – FUFA Third Vice President
Members: Issa Magoola, Dan Obote, Rasul Ibrahim Ariga, Richard Ochom, Agnes Mugena, Sam Mpiima, Rogers Byamukama, Dr. Apollo Ahimbisibwe, Frank Ankuzire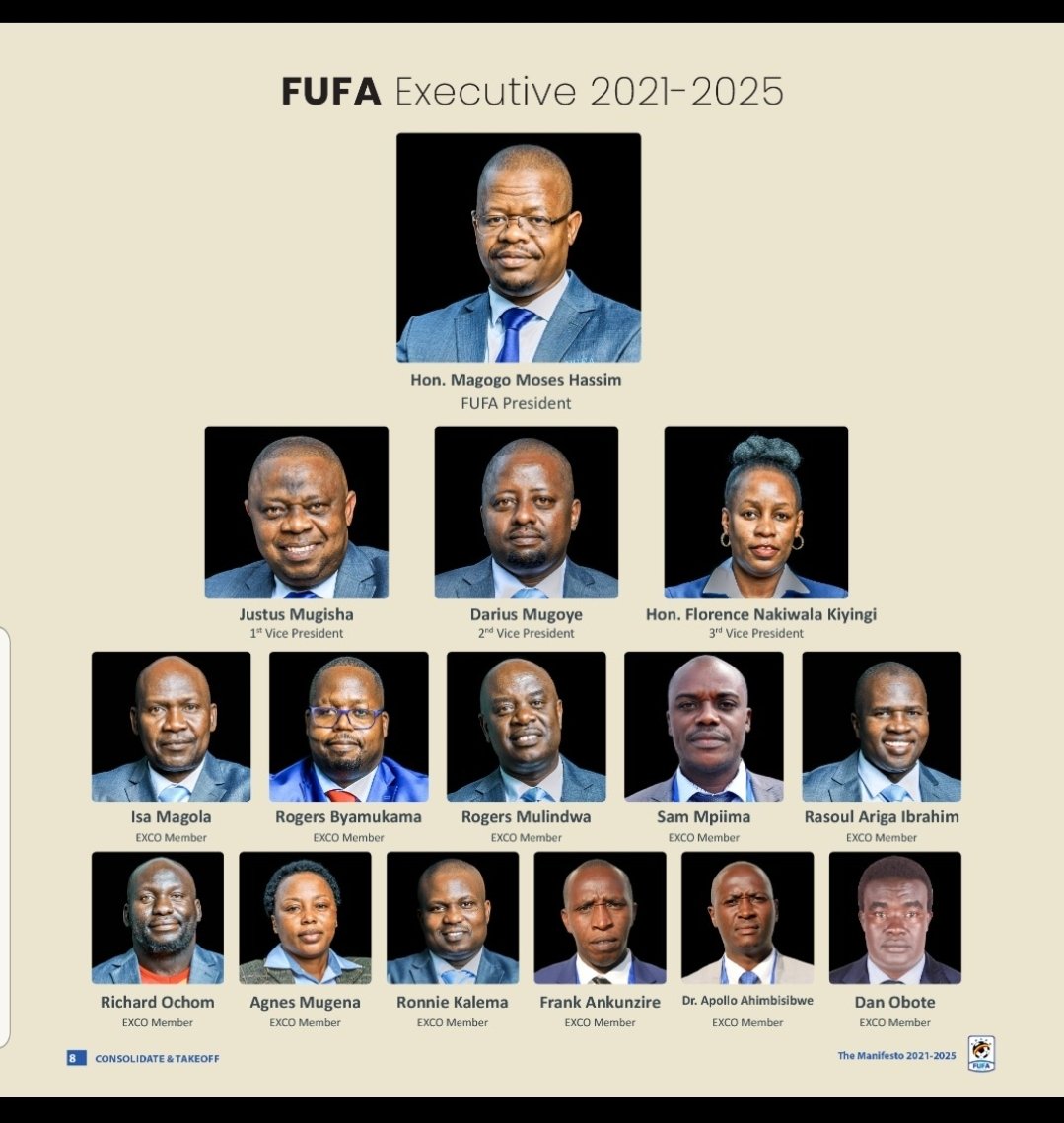 Do you have a story or an opinion to share? Email us on: dailyexpressug@gmail.com Or join the Daily Express WhatsApp Group or Telegram Channel for the latest updates.