Are you looking for a conducive quality place with supermarkets, clinics, pharmacies, retail outlets, apartments to mention but a few, Look no further. Kampala Businessman Sudhir Ruparelia's Electrical Plaza offers citizens a one-stop center for all their needs because it boasts of several facilities which include supermarkets, clinics, pharmacies, retail outlets, apartments to mention but a few.
Right in the heart of Kampala on plot 11 Market Street, the Electrical Plaza is one of the modern commercial buildings in downtown, Kampala.
The new building has 56 apartments and over 220 shops ready for you to occupy and each unit is tremendously designed to support needs of retailers and wholesalers from all routes in and out of Kampala.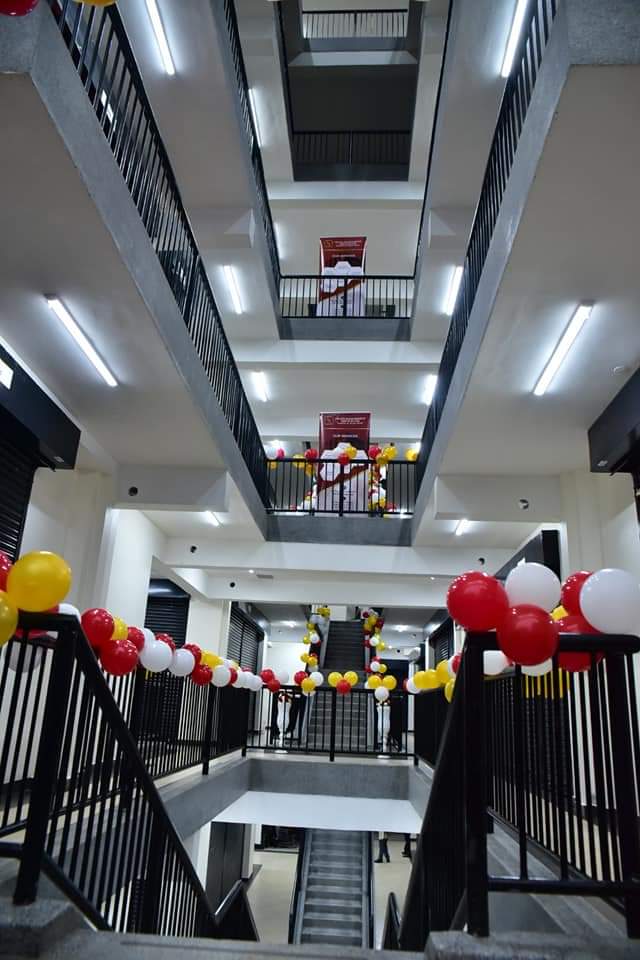 The beautiful structure covers a total area of 26,469.1m² place centrale. The views from outside are unbelievable but the serenity inside is awesome. The extraordinary place gives you the thrill of modernity and high art with over 220 shops plus two floors of car parking.
It is also one of the tallest buildings in downtown Kampala with a magnificent view of the city and the Taxi Park itself.
The building contains a whopping 56 apartments which attract rent between Shs1.7m to Shs2m per month.
This iconic ultra-modern facility with an elegant combination of retail shops and residential apartments is being run by Crane Management Services (CMS), a property management arm of the Ruparelia group.
Among other properties CMS manages are; Kampala Boulevard, Hardware Plaza, Hardware City, Market Plaza, Kingdom Kampala, the Cube, Speke Apartments along Wampewo Avenue and Speke Apartments, Kitante. The overall effect of this building is an everlasting impact to every retail businessman!
Ruparelia Group of Companies, commonly referred to as the Ruparelia Group, is a privately owned conglomerate in Uganda. The Group is mainly involved in education, real estate development and management, hotels, resorts, floriculture and broadcasting.
Tycoon Sudhir Ruparelia, the Group's founder and chairman, is the majority shareholder in the companies that comprise the group.
For inquiries and bookings, CMS can be contacted on +256752711016.
Do you have a story or an opinion to share? Email us on: dailyexpressug@gmail.com Or join the Daily Express WhatsApp Group or Telegram Channel for the latest updates.