In Summary
– Sylvia Mulinge leaves Safaricom to join MTN Uganda as CEO
– She replaces Wim Vanhelleputte who heads to a regional role
– She will assume her new office effective October 1
KAMPALA, UGANDA: MTN Uganda has appointed Ms. Sylvia Wairimu Mulinge currently the head of Consumer Business at Safaricom as the new Chief Executive Officer (CEO) starting October 1.
She replaces Mr. Wim Vanhelleputte who leaves MTN after serving as the company's Chief Executive Officer for over 6 years.
The appointment was confirmed by MTN Group, the parent group of MTN Uganda in a statement released after the board resolution to make the reshuffles in the management.
"Sylvia Mulinge becomes MTN Uganda CEO, joining from Safaricom, where she served as Chief Consumer Business Officer for the Group. A seasoned executive, she brings with her a passion for transforming customers' lives using technology," South Africa's MTN Group said.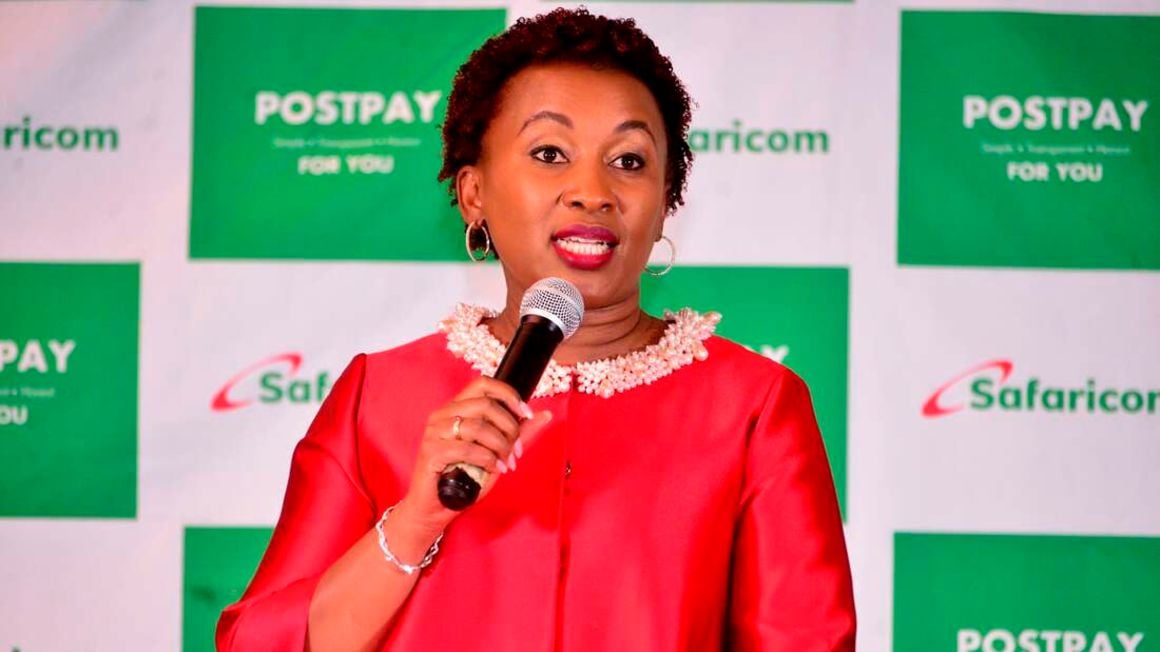 Vanhelleputte, the departing CEO will be greatly be remembered among others for delivering the renewal of MTN's NTO License during his six-year tenure.
He also spearheaded the separation of the mobile financial services business from the telcom business and the initial public offer and listing of the Company on the Uganda Securities Exchange.
Under his tenure still, MTN Uganda saw its customer numbers rise 10.7 percent to 15.7 million, with active data subscribers jumping 16 percent to 5.3 million, while the company's net income for the year ended December increased 5.8 percent to Sh10.8 billion, helped by a 9.7 percent jump in total revenue to Sh65.3 billion.
Mr. Charles Mbire, the Chairman of the Board of Directors at MTN Uganda in a statement announcing Vanhelleputte's departure said; "The Board is grateful to Mr. Vanhelleputte for his outstanding service over the years and contributed to the Company's growth during that period. We wish him the best in his new role."
Consequently, the departing CEO has been promoted to a regional role as Operating Executive for the WECA Markets of Liberia, Guinea-Conakry, Guinea-Bissau, and Congo-Brazzaville within the MTN Group effective August 1, 2022.
In the interim, the current Chief Financial Officer, Mr. Andrew Bugembe, has been appointed as Acting Chief Executive Officer effective August 1, 2022, until September 30, 2022.
As the New CEO, Mrs Wairimu will be responsible for driving the consumer telecoms business, managing the overall brand, and leading the transformation of Safaricom to become a digital lifestyle enabler of consumers' lives, the company said in a statement.
Ms. Mulinge joined Safaricom in 2007 and has occupied various senior roles over the years, including Head of Retail, Head of Sales, and Director of Consumer Business. She is a graduate of the University of Nairobi, Kenya, where she received a Bachelor of Science degree (first-class honours).
Do you have a story or an opinion to share? Email us on: dailyexpressug@gmail.com Or join the Daily Express WhatsApp Group or Telegram Channel for the latest updates.