There should be no more excuse for failing to tie the knot and walk down the aisle with your love life this year as Kabira Country Club, the most prestigious venue for wedding reception has slashed its rates in the new wedding package announced.
Kabira says in this new package, you only need to pay UGX80,000 (per person) and get a couple of goodies including among others an accessible free venue and tables & chairs, the couple's one-night stay in a suite, a full buffet with a soft drink, 10% discount on the spa services, two bottles of champagne, access to health clubs for the couple, etcetera.
"Enjoy a picture perfect event at Kabira Country Club on your special day with friends and family. Call +256 752 711 738/ +256 312 227 222 or visit www.kabiracountryclub.com to make a booking," says Kabira management.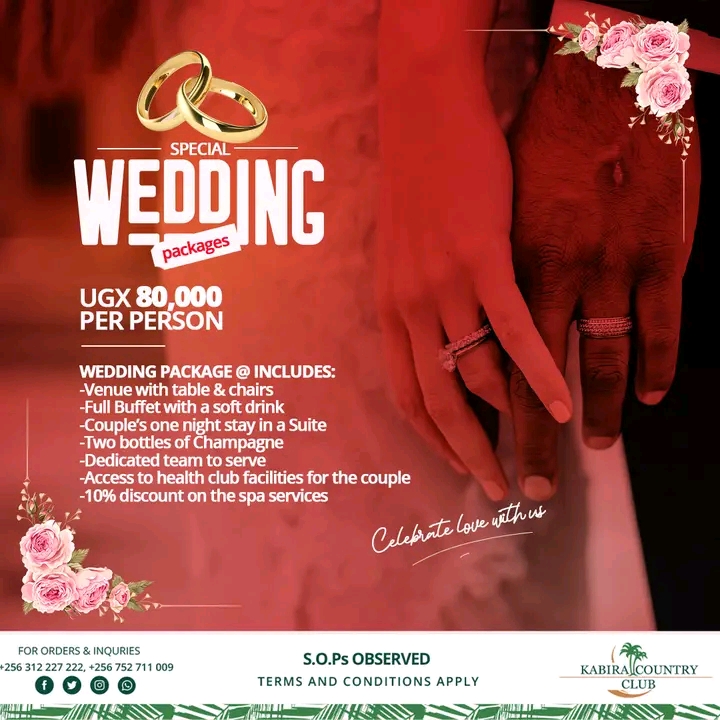 Kabira Country Club has wedding venues that have the capacity to host large events and numbers of guests. And in these times of COVID-19, the hotel has put in place measures to avert the spread of the corona virus. All SOPs are adhered to by staff and guests at the hotel.
Apart from the vast outdoor space which can be used as wedding venues, the hotel has conference and meeting rooms like Oak (25 guests), Jacaranda (35 guests), Acacia (50 guests), Pine (guests), Palm (120 guests) and the Ballroom (400 guests) that can be used as indoor wedding spaces. These are fitted with projectors, public address systems and internet connection.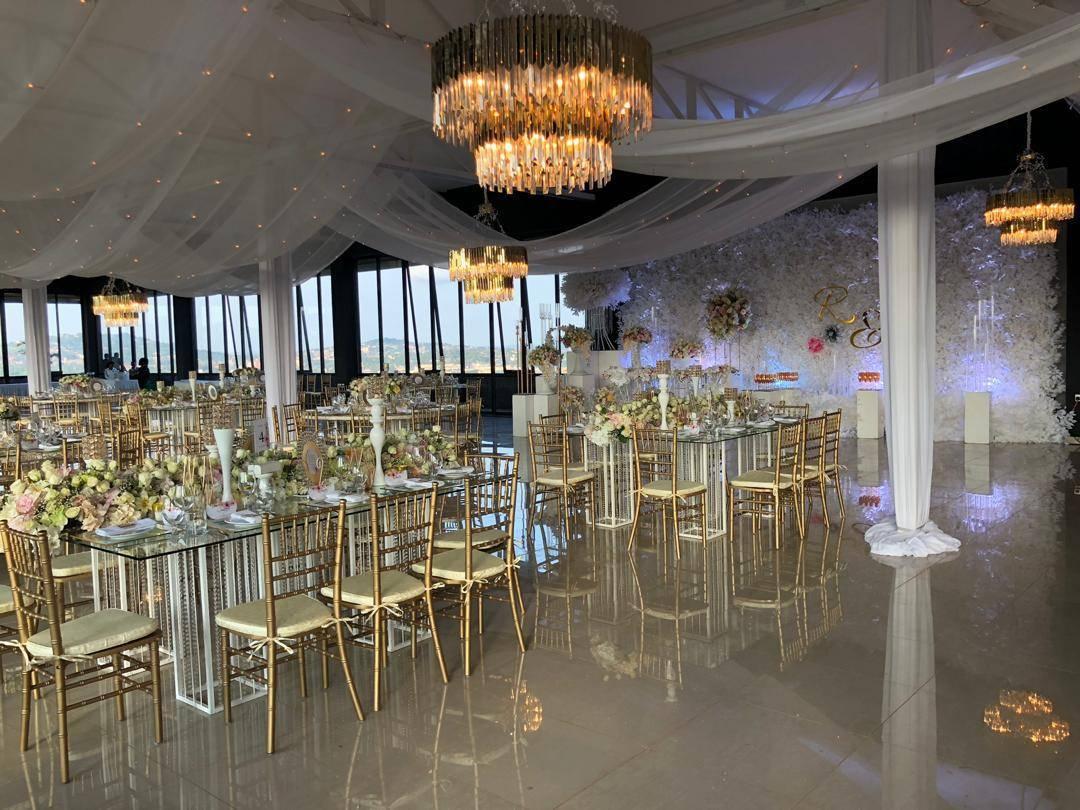 Kabira also offers free, easy access to WiFi internet and the latest technology, with dedicated on-site experts and support staff on hand for events of any size.
"With the holiday season nearing, life can get busy, treat yourself to a little rest and recreation with our amazing offers," Ajit the hotel manager told this website.
The hotel also has a grass playing field ideal for jogging, Football, ultimate Frisbee, touch Rugby, and other outdoor activities with three international standard squash courts, four world-class clay floodlit tennis courts, floodlit basketball court, however, court facilities need to be pre-booked since guests can request training from the hotel's qualified trainers.
The restaurant at Kabira is fully equipped with a variety of drinks call it multi-cuisine with continental, African, and Indian drinks located at the ground floor where calmness is the deal of the day.
For booking and reservations, contact Kabira Country Club on Tel +256 312 227 222 /+256 752 711 080 or visit their website at www.kabiracountryclub.com
Do you have a story or an opinion to share? Email us on: dailyexpressug@gmail.com Or join the Daily Express WhatsApp Group or Telegram Channel for the latest updates.