Kabira Country Club, a multi-award-winning boutique hotel in Kampala has announced a return of its authentic "Taste of India" cuisine that will see its seasonal clients enjoy the finest foods and authentic Indian flavours throughout the month of August at reduced rates.
This exciting offer according to Mr. Amit Sachdeva, Kabira's General Manager is valid from August 1st until the 31st and will see their most esteemed clients enjoy the most popular dishes from the different regions of India all packaged and prepared by the expert chefs at the hotel.
"Come experience India's popular dishes from different regions of India on A'la Carte basis all through August. Contact +256 752 711 009/ +256 312 227 222 or visit www.kabiracountryclub.com to make a reservation. #KabiraLifestyle," says Kabira Country Club.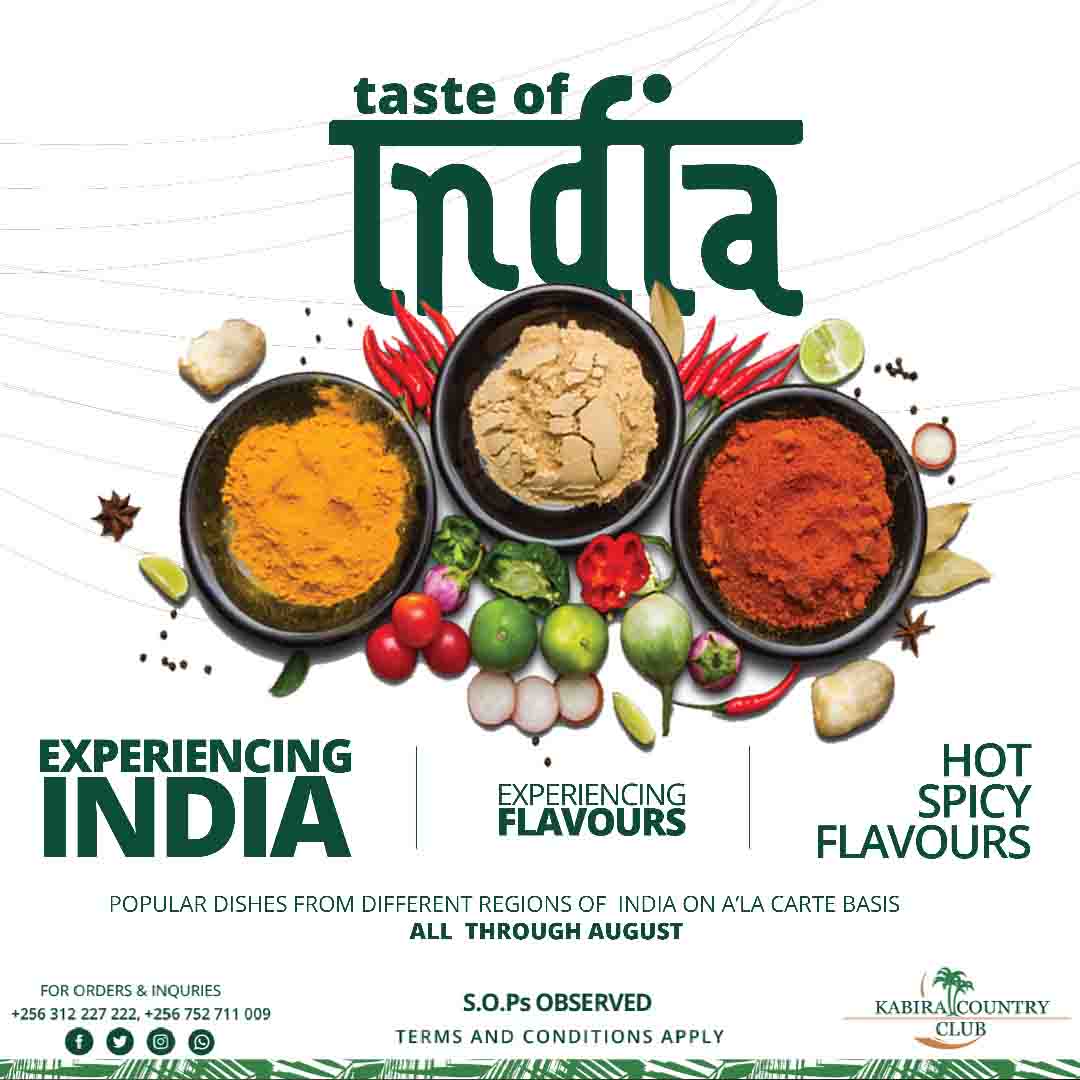 Why Dine at Kabira Country Club?
Just like its name "Kabira" literary meaning "Little Forest", Kabira Country Club is home to a trouble-free paradise whose tropical flora is a green dance to its surrounding birdsong. The hotel offers an intimate and imitable paradise in its newly renovated rooms, designed to complement its natural environment and complement your good taste in enjoying its offerings.
With an inspiring array of event spaces, Kabira Country Club has all the amenities and luxuries to ensure your special occasions, including weddings and business get-togethers, meet with the highest standards.
Kabira Country Club has a relaxing and comfortable natural environment that will really give you a thrilling moment while at the pub, a multi-cuisine restaurant, or bar while being showered by the fresh air from the trees surrounding the hotel.
The hotel also has a pub that overlooks the swimming pool and the courtyard extending from the restaurant, bar, and coffee shop, giving a relaxing outdoor informal dining experience. Its proximity to the playroom and the swimming pool makes it ideal for all to dine. The hotel's restaurant has a variety of drinks call it multi-cuisine with continental, African and Indian drinks located on the ground floor where calmness is the deal of the day.
For inquires on the prices and how to make reservations for this 'Taste of India' offer, contact Kabira Country Club on +256 312 227222 or +256 752 711 730.
Do you have a story or an opinion to share? Email us on: dailyexpressug@gmail.com Or join the Daily Express WhatsApp Group or Telegram Channel for the latest updates.