KAMPALA, UGANDA: The Uganda Police has listed the number plates of 143 motorists captured by road cameras violating traffic laws in a name and shame campaign aimed at bringing back sanity on the roads.
While addressing journalists on Monday, August 8, Ms. Faridah Nampiima, the Spokesperson of Traffic Police said motorists whose plates appear on the list should collect their tickets from the nearest Police stations to pay the fines.
"Using our cameras, 143 violated traffic laws and regulations in various locations and they have been charged accordingly. You are advised to report to the nearest police station and pick up your EPS tickets for the various offences," Ms, Nampiima said in a statement.
She emphasized that police shall continue using the cameras to take action on traffic violators. The CCTV footage they have captured all the details – date, time, place of offense, road/street, offense committed, car make, number plate and vehicle color and said the operation will continue every week.
"Every week we shall be having a list of traffic violaters as a mechanism of naming and shaming. We remind all road users that road safety begins with you. Avoid behaviors that would lead you to misuse the road," she warned.
Below is the list of fined vehicles ???;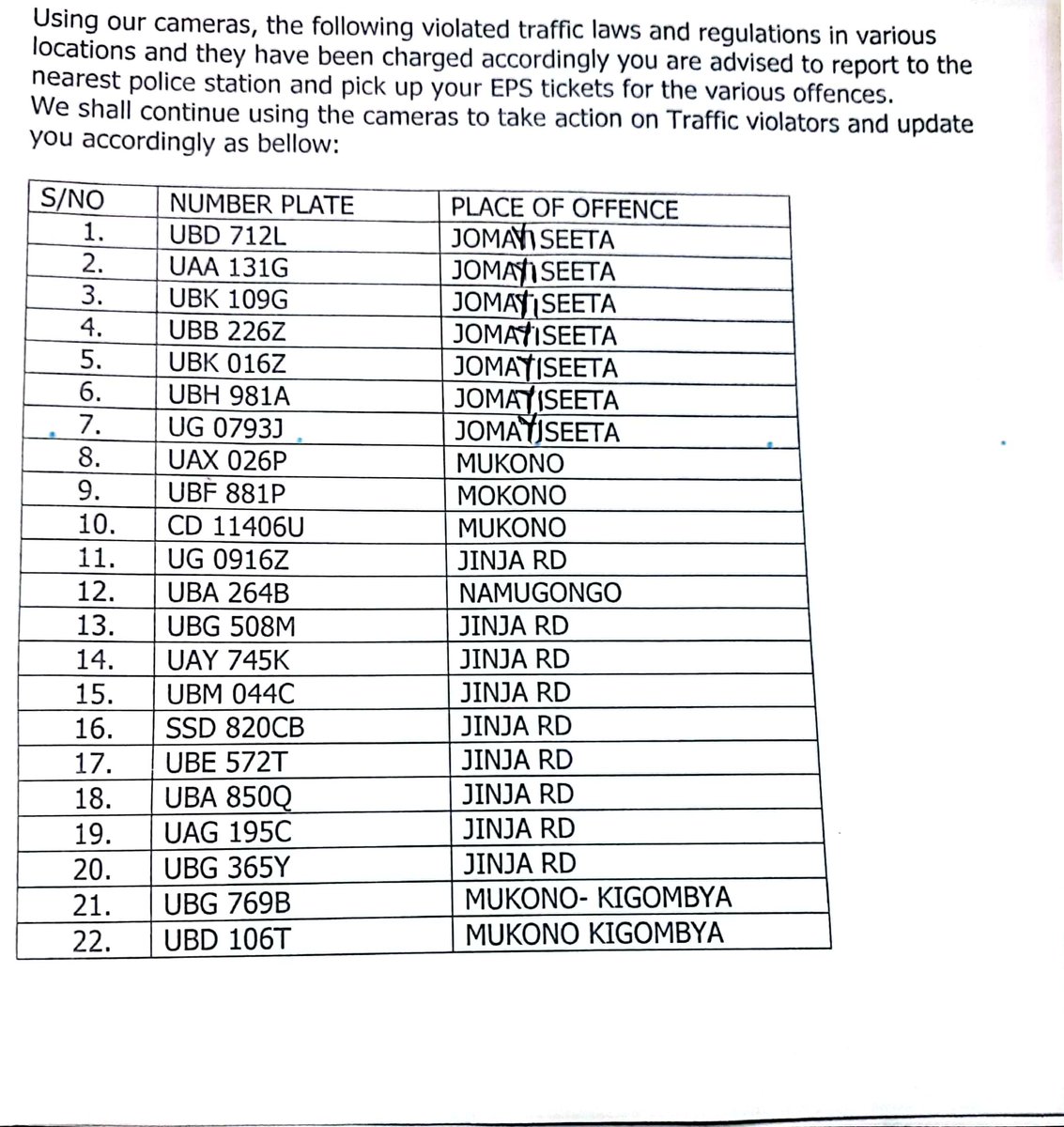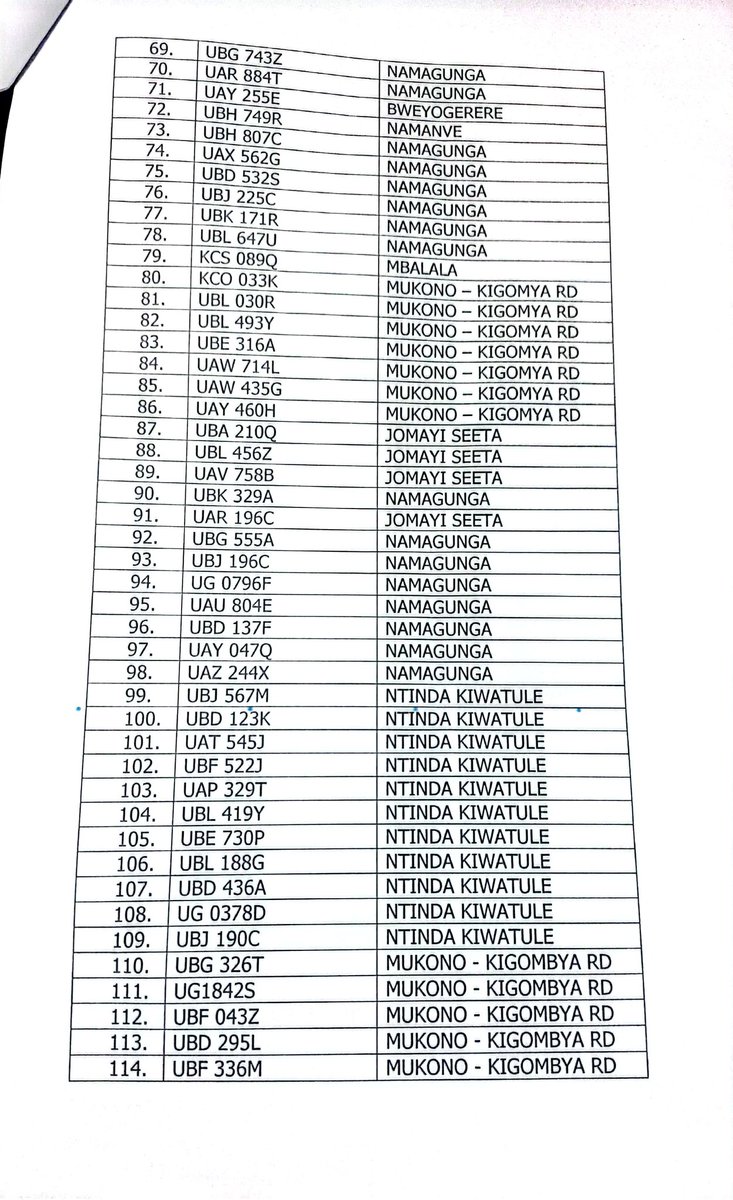 Do you have a story or an opinion to share? Email us on: dailyexpressug@gmail.com Or join the Daily Express WhatsApp Group or Telegram Channel for the latest updates.