Eric Mwesigwa, a resident of Nansana in Wakiso district has become the latest National Unity Platform-NUP supporter to be tortured in military detention after he was allegedly abducted by unknown gunmen last month.
While appearing before the NUP President Robert Kyagulanyi, Mwesigwa claimed the reason for being tortured was because of his support for the Opposition stronghold, and Bobi Wine in particular.
Bobi Wine who appeared disturbed by the continued abduction of his supporters accused security of torturing his supporters over no known reasons, let alone bringing them before the law after arrest.
"Here's what Gen. Museveni's thugs did to our comrade Mwesigwa Eric, who we've been looking for these past two weeks. They abducted him & tortured him asking what Bobi Wine and NUP are planning to do to "overthrow the government". What a group of cold-hearted criminals!!!'" said Kyagulanyi on his Twitter account.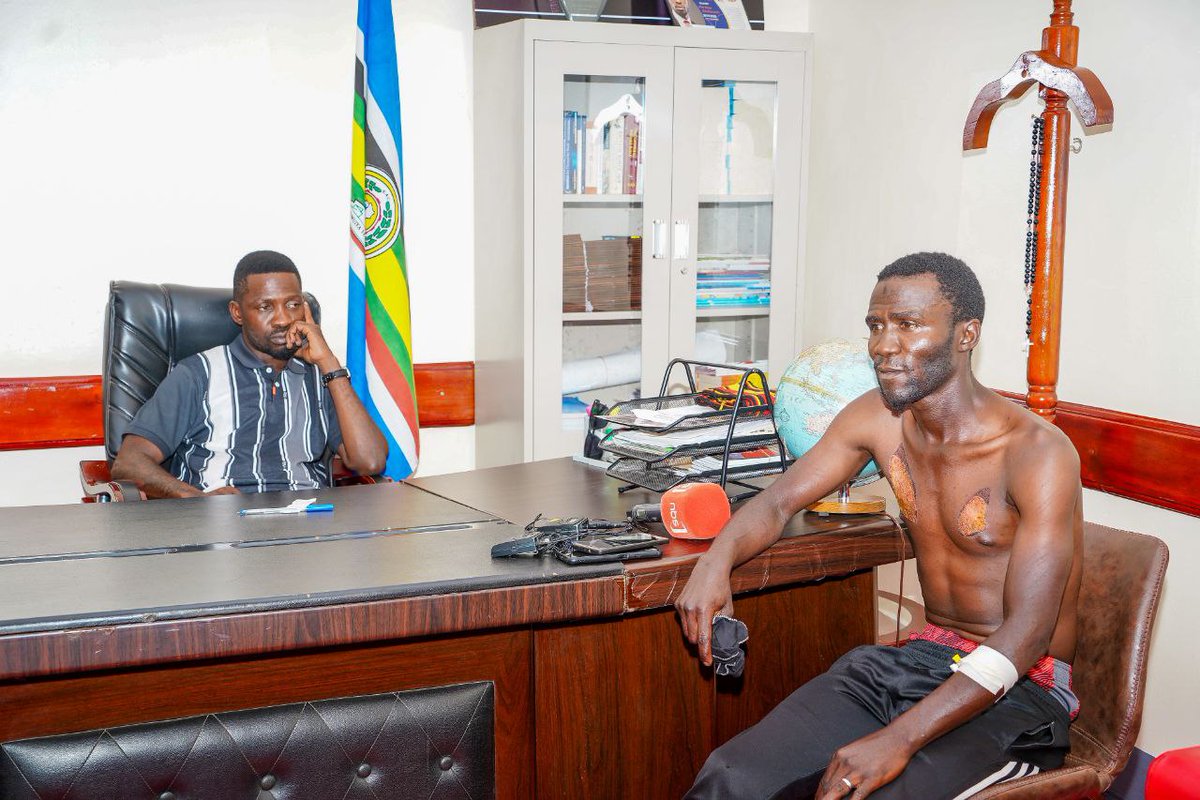 Mwesigwa says "they burnt him with some hot metals on the chest, used metallic pieces to tear his skin, kicked him several times in the chest and stomach, and did other unthinkable things to him, which according to Bobi has been the fate of hundreds of our supporters who are regularly abducted.
Kyagulanyi also shared pictures of Mwesigwa apparently writhing in pain as he showed visible marks of torture on his chest causing an uproar with Bobi's fans castigating the Ugandan security services for human rights abuses.
Reacting to the alleged torture of the innocent Ugandans, Dr Ruth Ssekindi an official in the Uganda Human Rights Commission (UHRC) yesterday said they were 'closely working with NUP to ensure justice for the victim.'
"When we approached NUP to give a hand in these investigations, they told us the victim is very fatigued and can only be available the next day. We are waiting to get in touch and see if he was tortured, when it happened, why and who could have done it," she said.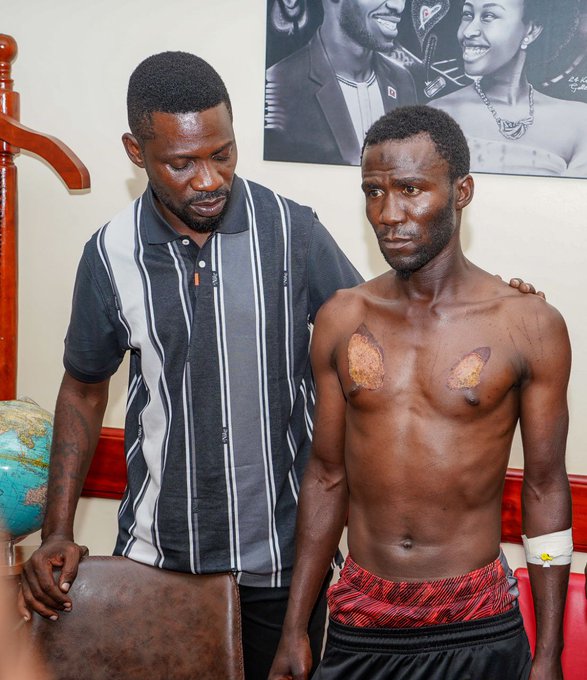 The UHRC however did not issue an official condemnation statement denouncing the actions of security forces that have persisted in meeting terror on opposition supporters.
From 2015 to 2018, the Uganda Human Rights Commission handled and provided redress for 1,377 cases of torture, while its partners, the ACTV provided treatment and rehabilitation to a total of 6,548 torture survivors (4,606 males and 1,942 females).
In 2020, the commission received a total of 238 (203 Male and 35 Female) torture complaints out of which 150 were reported against the Uganda Police Force, 83 against the UPDF and 5 against the Uganda Prison Service.
Do you have a story or an opinion to share? Email us on: dailyexpressug@gmail.com Or join the Daily Express WhatsApp Group or Telegram Channel for the latest updates.