The Board of Directors of I&M Bank (Uganda) Limited has announced the appointment of Mr. Robin Bairstow as the Chief Executive Officer (CEO) effective August 2023. The appointment is subject to Bank of Uganda approval.
"With an extensive record in the financial services sector, Bairstow's appointment underscores I&M Bank's commitment to delivering excellence and growth across its regional operations," the company said in a public statement.
"Bairstow brings a wealth of experience to his new role and knows the Group well, having served as the CEO of I&M Bank (Rwanda) Plc from September 2015 to June 2023. During his tenure, he achieved remarkable growth and success including the trebling of total assets to RWF 491.3 billion and growth in pre-tax profits to RWF 13.4 billion. Robin also oversaw I&M Bank Rwanda's listing on the Rwanda Stock Exchange in 2017," the bank added.
Before joining I&M Group, Bairstow held senior leadership positions at various financial institutions including Standard Chartered Bank, Citibank NA, BOE Bank, and Nedbank. His roles spanned across Central & East Africa and South-East Asia, highlighting his versatile expertise in navigating complex financial landscapes.
A graduate of the South African Merchant Naval Academy, Bairstow holds a Diploma in Business Management from the Institute of Business Management and a Post Graduate Diploma in Business Administration from the University of Leicester, among others. His educational background combined with his extensive firsthand experience makes him a dynamic addition to the I&M Bank Uganda team.
Bairstow takes over the Chief Executive Officer role following the exit of Kumaran Pather in December 2022. Sam Ntulume, who has been serving in an acting capacity since December 2022, will now continue in his role as Executive Director and Chief Operations Officer.
Commenting on the new appointment, Mr. Kihara Maina, Regional CEO I&M Group Plc said, "Robin Bairstow is a very familiar face to the I&M Group. We are confident that he will steer the bank towards the realization of its strategic goal of becoming one of Uganda's leading banks."
Mr. Suleiman Kiggundu, the Board Chairman of I&M Bank (Uganda) Limited said, the board was "confident that he (Robin) will build on his institutional knowledge and work with the I&M Bank team to push the organization to the next level".
"The Board congratulates Robin Bairstow on his appointment and sincerely thanks Sam Ntulume for the strong and dedicated leadership exhibited while serving in an acting capacity"," added Mr. Kiggundu.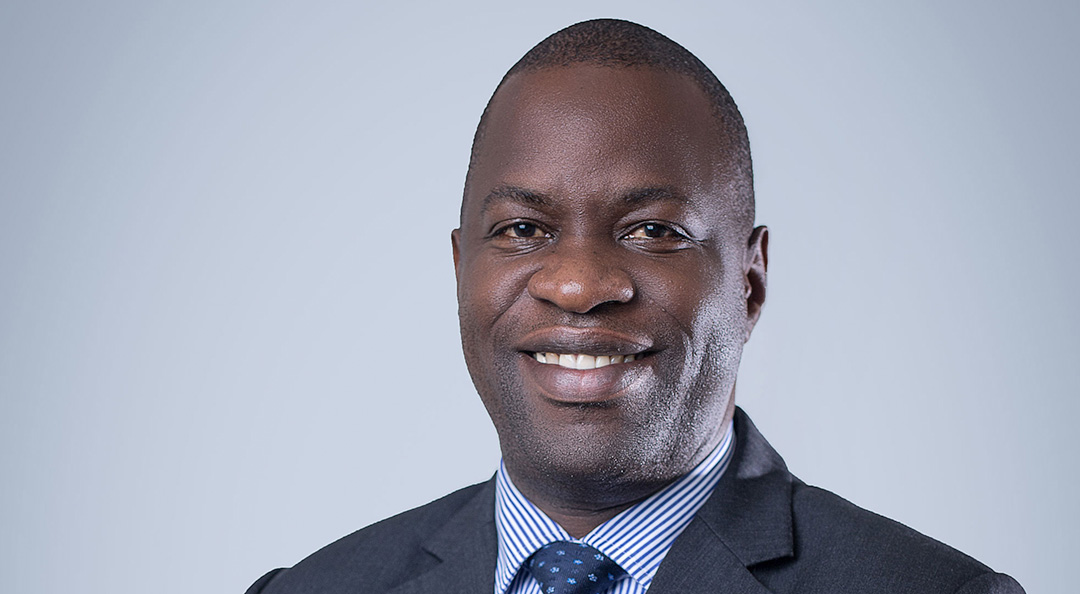 I&M Bank Uganda launched its operations in Uganda on 08 November 2021 following the acquisition of Orient Bank. I&M Bank Uganda is part of I&M Group PLC. I&M Group PLC was incorporated on 16th August 1950 and is listed on the Nairobi Securities Exchange (NSE).
I&M Group is diversified with interests in Banking, Insurance, corporate finance advisory, real estate and has subsidiaries in Kenya, Rwanda, Uganda, Tanzania, and Mauritius.
The Group aspires to be "Eastern Africa's Leading Financial Partner for Growth'' by offering innovative and market-driven banking solutions for its target segments.
I&M Group Plc is a leading financial services group in East Africa, with a major presence in Banking, Insurance and Real Estate. The Group offers a full range of personal, business, and alternate banking channels through its presence in Kenya, Tanzania, Rwanda, Mauritius, and Uganda.
I&M Bank Kenya, I&M Holding's flagship entity, was incorporated in the Republic of Kenya on 14th May 1974 under the name Investments & Mortgages Limited. I&M Group Plc operates in five countries – Kenya, Tanzania, Rwanda, Uganda and Mauritius through its subsidiaries, affiliates, and joint venture investments in each of these countries. Approximately 80% of I&M Holdings Plc's asset value stems from our Kenyan operations with the largest entity by asset value being I&M Bank Limited.
Do you have a story or an opinion to share? Email us on: dailyexpressug@gmail.com Or join the Daily Express WhatsApp Group or Telegram Channel for the latest updates.