The Uganda National Bureau of Standards (UNBS) has appointed, David Livingstone Ebiru, as the acting executive director.
The long-serving executive director, Eng. Dr Ben Manyindo retired from UNBS service on November 01, 2020.
A statement from UNBS said Mr. Ebiru who is the deputy executive director in charge of management and financial services at the bureau has been appointed on acting capacity until the process of recruiting the substantive executive director is concluded.
The Bureau acknowledged the outstanding contribution made by Manyindo, towards its growth in terms of infrastructure and service delivery during his tenure of service.
Manyindo joined the bureau in 1998 as the deputy executive director in charge of technical operations before assuming the position of the executive director in 2012, where he has been at the helm for the last eight years.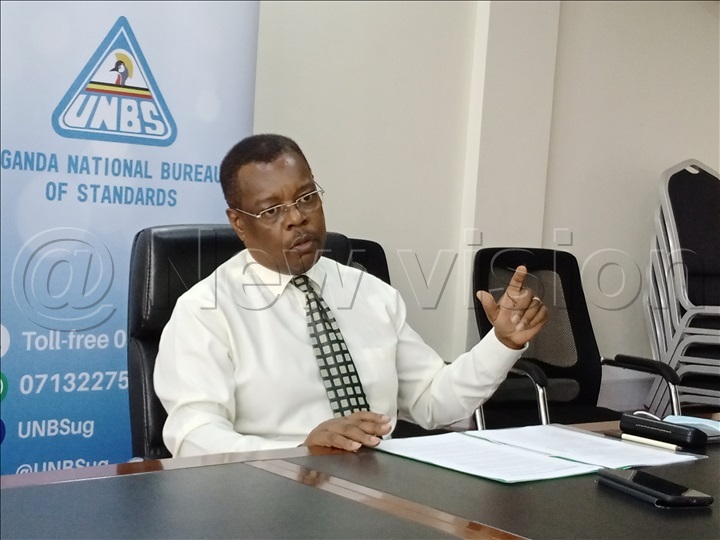 UNBS mandated to developing, promoting, and enforcing national standards in order to protect the safety and health of consumers and the environment against dangerous and sub-standard products.
The goal of UNBS is to strengthen the economy of Uganda by assuring the quality of locally manufactured products to enhance the competitiveness of exports in regional and international markets.
UNBS is a statutory body under the ministry of trade, industry, and co-operatives established by the UNBS Act Cap 327. It became operational in 1989.
Do you have a story or an opinion to share? Email us on: dailyexpressug@gmail.com Or join the Daily Express WhatsApp channel for all the latest news and trends or join the Telegram Channel for the latest updates.