President Museveni together with the First Lady and Minister of Education and Sports Mrs. Janet Kataaha Museveni on Thursday bid farewell to the retiring Uganda Cranes Captain and Goalkeeper Denis Onyango in a gracious function held at State House Entebbe.
Museveni thanked Onyango and the sports fraternity for bringing Uganda's name on the world sports map gifted him a new SUV for his 16 years of service to the Ugandan Cranes.
In his speech, the president proposed that Government considers supporting sports heroes who retire by offering them bursaries to study so that they are able to get employment in other professional disciplines they desire or get employment with the government.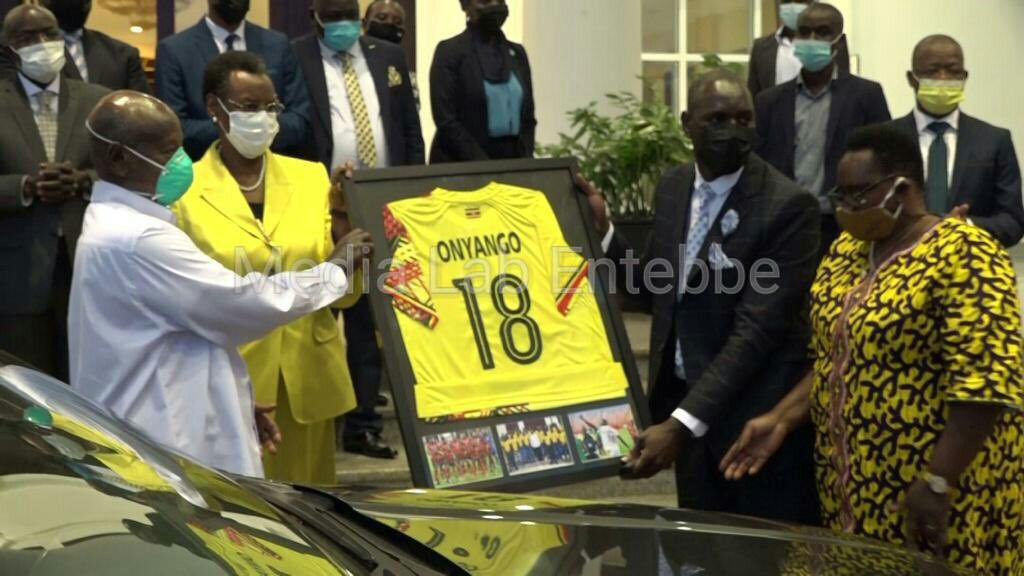 "At 35, a sportsman can still serve the country for another 20 years if deployed in civil service or given bursaries to train in higher institutions of learning in a discipline of their choice," Museveni said.
Adding;- "We thank you sports people. Though Government has not been supporting you fully, we support you indirectly through immunization, UPE, peace and security, which enables the development of your talents."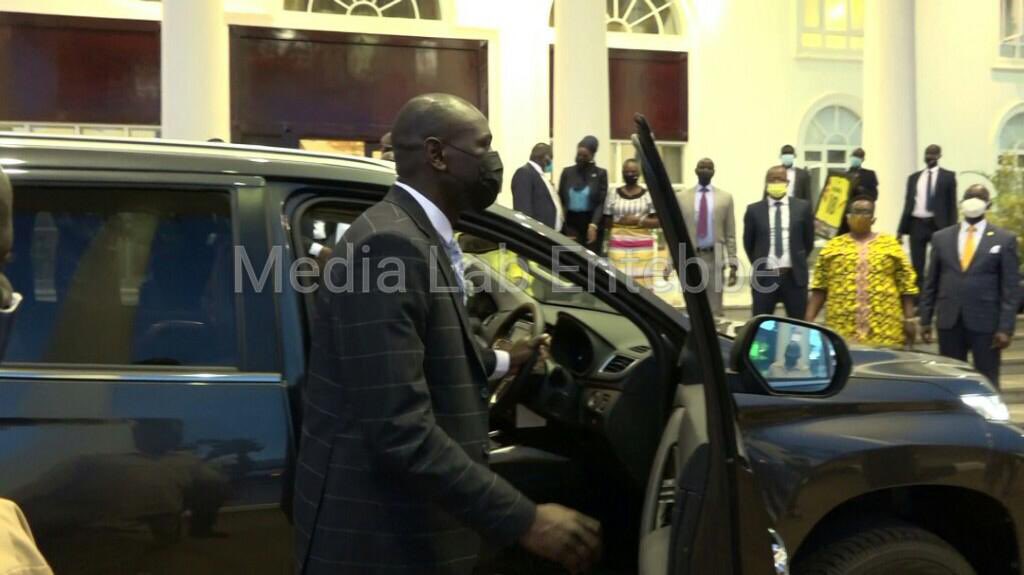 Onyango's retirement came in the wake of FUFA president Moses Magogo's 'unpleasant' comments towards Uganda Cranes players that took part in the 2020 CHAN tournament in Cameroon.
Museveni said that after sorting out the priority areas in the budget including building the infrastructure; electricity, roads, railway, Government can embark on supporting sports areas like building stadia.
He urged Ugandans to listen to his advice of working not only for the stomach but also for the pocket so that Uganda can attain middle income status, saying that this will enable people to support sports activities as fans.
"When people have enough money in their pockets, they can use the surplus for entertainment", he said.
The First Lady and Minister of Education and Sports Mrs. Janet Museveni thanked Dennis Onyango for giving Uganda so much pride as a country when he stood at the helm of the Uganda Cranes and said that bidding him farewell is sad.
Maama Janet who said that she was speaking as a parent, said there is need to deliberately plan for sports and building the sports people so that even when such people like Onyango retire from playing football, they can become coaches.
"We need to build on what we start. We cannot grow if whoever we prepare leaves and goes away for 'greener pastures', because we need the Onyangos to be the coaches of the new teams, that is how nations are built. That is how those nations with super teams grow," she said.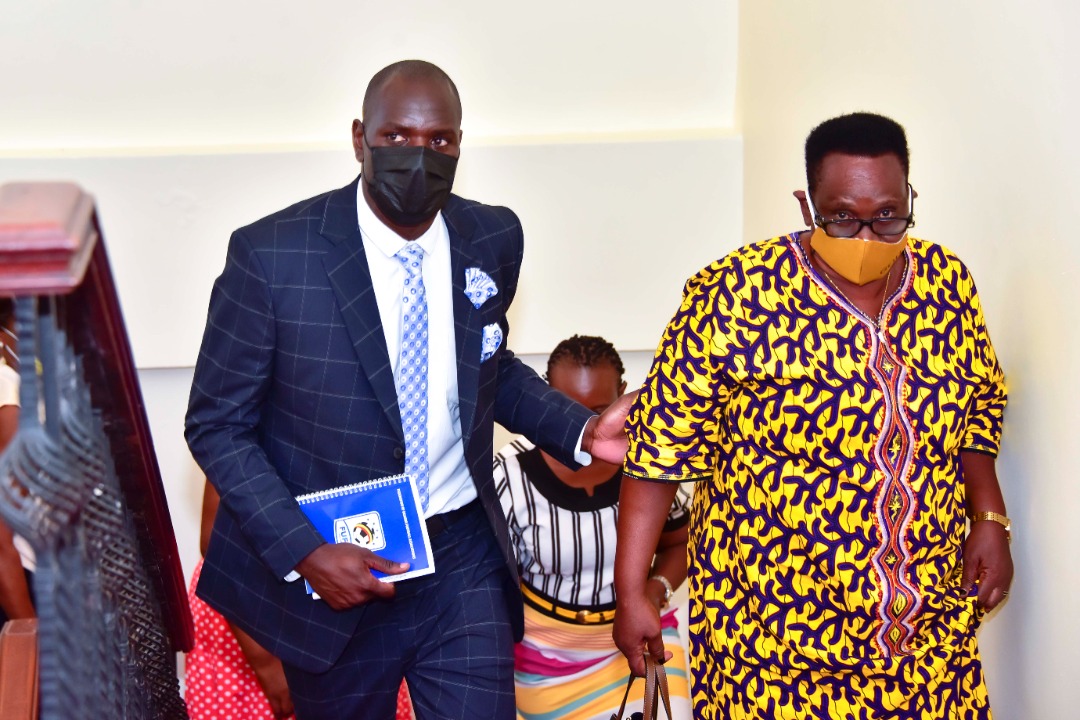 Dennis Onyango who was accompanied by his mother and sister said he was retiring from local football at 35 years to enable the young players take over and still has about three more active years to play in international sports.
He thanked President Museveni and government for the support given to him and said he had served the sport for 16 years
The President and the First Lady later gifted Uganda's heroic sports star with a brand new Pajero Sport vehicle for his execeptional career at both National and international level.
Onyango made his Uganda Cranes debut on 18 June 2005 during a World Cup qualification match against Cape Verde.
Onyango was pivotal as the Cranes gained back-to-back AFCON appearances in 2017 and 2019 in Gabon and Egypt respectively.
Do you have a story in your community or an opinion to share? Email us on: [email protected] Or Click Here join the Daily Express WhatsApp Group or join our Telegram Channel here to stay up-to-date.