Popular Facebook and Youtube blogger Fred Lumbuye aka Chemical Ali has been arrested in Turkey, the Ministry of Foreign Affairs has confirmed.
Earlier, Gorvenment of Uganda had deployed security operatives to hunt down Lumbuye over allegations of spreading fake news against top government officials.
According to the Foreign Affairs Minister, Hon. Okello Oryem, Lumbuye was arrested on Tuesday evening in Turkey and will face the law once extradited to Uganda.
Lumbuye for long has been hailing from Turkey where he sought asylum and this is where he was said to broadcasting his hard-hitting youtube videos targeting the government of Uganda and Buganda Kingdom officials.
The blogger is known for pronouncing prominent people dead including the Kabaka Mutebi of Buganda and President Museveni, leading to speculation on the health of the principals.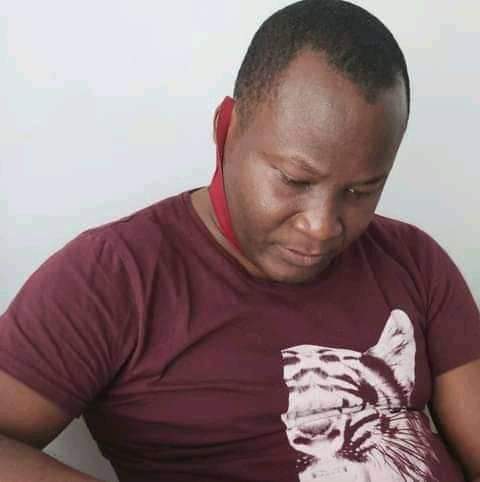 National Unity Platform's Hon. Nkunyingi Muwada the MP for Kyadondo East confirmed the development through his Facebook account on Wednesday morning.
"#FRED LUMBUYE. My attention has been drawn to a suspected Kidnap, disguised as the arrest & detention of Uganda Political Activist and our Friend Fred Lumbuye. To date, there is no reciprocal treaty or bilateral arrangement that warrant extradition between Uganda & Turkey," reads part of his Facebook post.
Muwadda further stated that the party will reach out to the Turkish Diplomatic circles to demand for his whereabouts and unconditional release or rescue.
"All illegal attempts to suffocate Ugandans in the Diaspora through kidnap and illegal extradition and at times poisoning must be resisted and Condemned," he added.
Lumbuye now faces extradition to Uganda where he will face charges which among others include the hateful propaganda against President Museveni's government.
Do you have a story or an opinion to share? Email us on: dailyexpressug@gmail.com Or join the Daily Express WhatsApp Group or Telegram Channel for the latest updates.