KAMPALA, UGANDA: The Forum for Democratic Change (FDC) flag bearer Serge Tumwine has emerged winner of the Kyambogo University Guild Presidential race, defeating NRM, and NUP candidates in a landslide victory.
The guild elections held at the Kyambogo University main campus on Wednesday, March 09, voting concluded peacefully although students without IDs were barred from accessing the campus and polling areas.
Tumwine, who was labelled a "Students' Favorite" found no ease to win the elections after the National Unity Platform (NUP) party failed to have a single candidate and fronted two candidates for the guild race.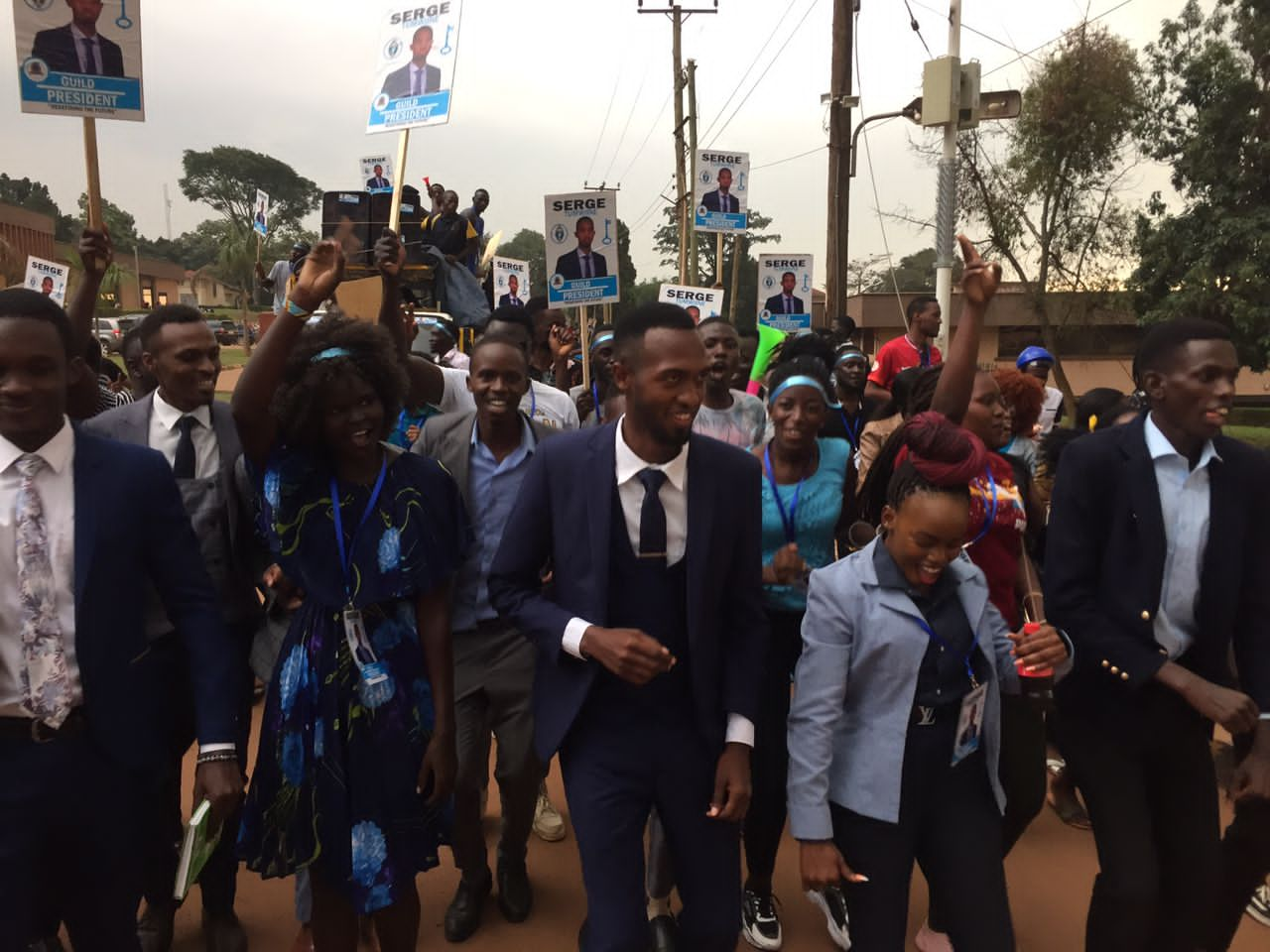 A source from the Kyambogo tally centre that tipped to this website confirmed that; "Serge Tumwine has won the Kyambogo University Guild race with a landslide."
"We are overjoyed and the celebrations have started after painting Kyambogo University Blue," the source added.
Do you have a story or an opinion to share? Email us on: dailyexpressug@gmail.com Or join the Daily Express WhatsApp channel for all the latest news and trends or join the Telegram Channel for the latest updates.