KAMPALA, UGANDA: The Forum for Democratic Change (FDC) has unveiled Mr. Dick Denis Owani as the party flag-bearer in the forthcoming Omoro County by-election to fill the vacant seat previously held by the late Speaker Jacob Oulanyah.
Owani previously contested in the 2016 general elections for the same seat but was unsuccessful after losing to the late speaker Jacob Oulanyah.
Owani was unveiled the party ticket holder by FDC President General, Patrick Amuriat Oboi who said Owani was selected as the favorite to contest in the race following a consensus among the party executive committee.
"Two people showed interest but we did consensus-building that led to the selection of Dick Owani as our candidate rather than the primary elections because we felt that we did not have enough time," Amuriat said before adding, "We feel he's the best qualified as FDC to carry our flag…and believe that he's is going to register a victory in the election."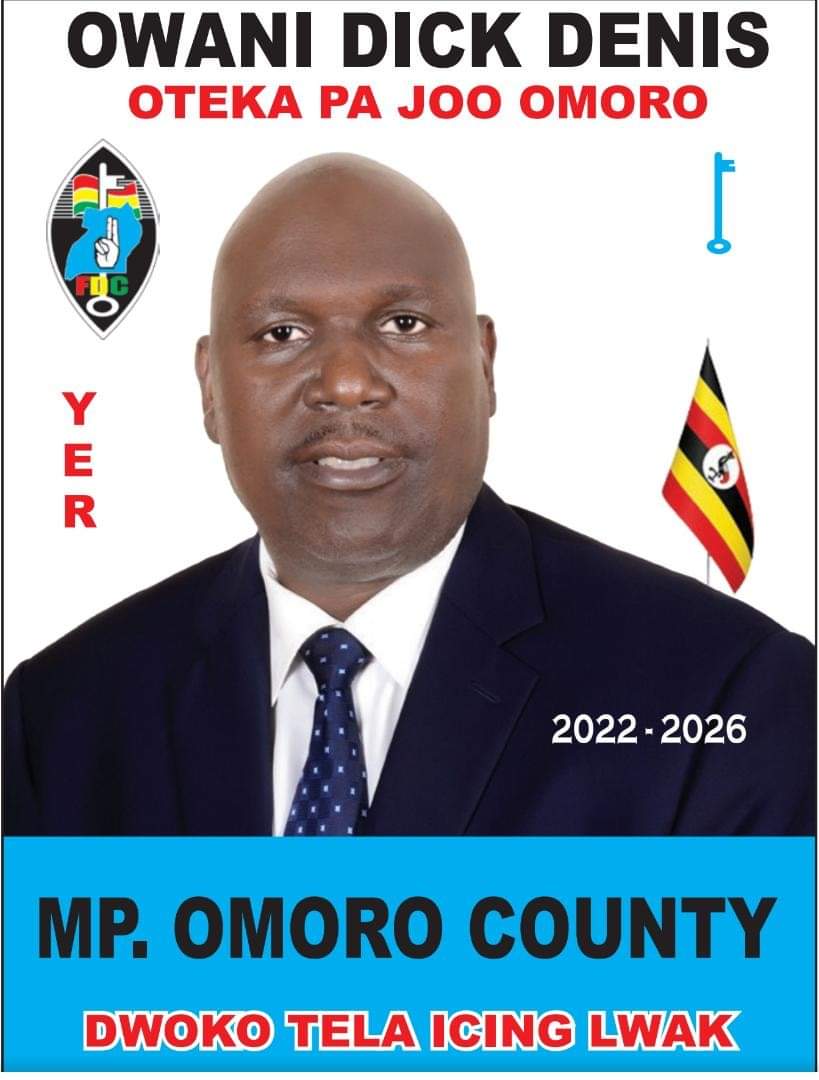 "We know that in the time of a by-election particularly there is going to be money coming from the government treasury and they will want to unleash terror on the people of Omoro," Amuriat added
Owani speaking after being handed the party flag said it was a damning indictment that Acholi region remains "the poorest" despite having "the largest size of land which is very fertile."
Owani will come up against Andrew Ojok Oulanyah (NRM), Simon Tolit Akecha (NUP), and Godwin Okello, an Independent who have so far confirmed their interest and endorsements to run in the race.
The Electoral Commission has set 26th May 2022 as the date for the by-election for the seat.
Do you have a story in your community or an opinion to share? Email us on: dailyexpressug@gmail.com Or Click Here join the Daily Express WhatsApp Group or join our Telegram Channel here to stay up-to-date.