KAMPALA, UGANDA: Eid Al Adha has been confirmed for Wednesday, 28th June 2023 after the crescent for the month of Dhul Hijjah 1444 was sighted today, Sunday, 18th June 2023.
Dr Ziyad Lubanga, the Director of Sharia at Uganda Muslim Supreme Council(UMSC) confirmed the date in a statement this evening.
Dr Lubanga said the citing of the crescent moon also marks the commencement of the ten days of fasting for Dhul Hijjah starting, tomorrow, Monday, June 19, 2023.
He also noted that the day of Arafat will follow on June 27 and Eid Adhuha celebrations on June 28 2023.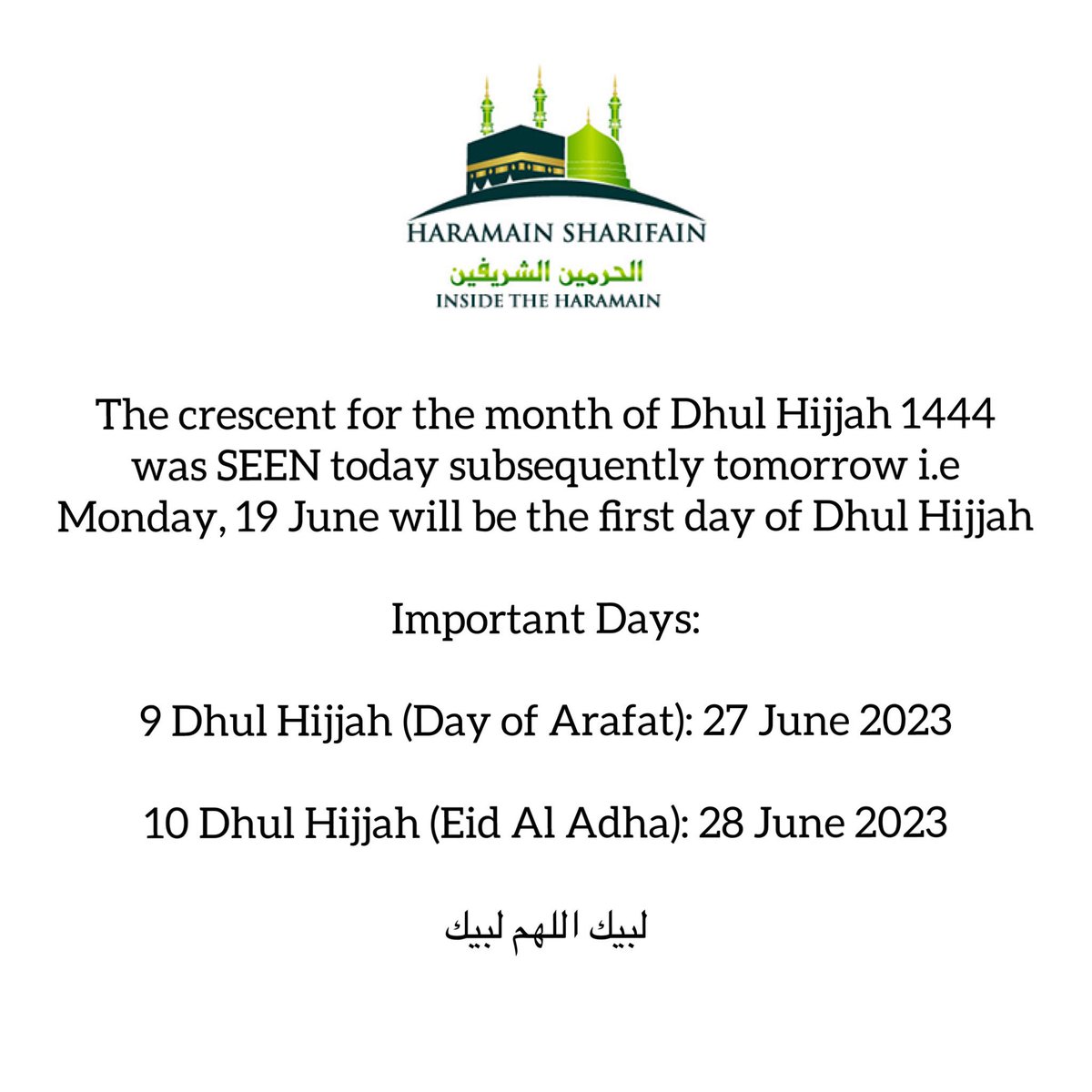 Eid al Adha is an Islamic festival to commemorate the willingness of Ibrahim who is also known as Abraham to follow Allah's (God's) command to sacrifice his son Isaac. All Muslims in the world observe this day with a symbol sacrificing of animals.
At the end of the Hajj (annual pilgrimage to Mecca in Saudi Arabia), all Muslims celebrate Eid al-Adha also known as Greater Eid (Festival of Sacrifice).
The prophet Muhammad said, a person who performs Hajj properly "will return as a newly born baby [free of all sins]".
Do you have a story or an opinion to share? Email us on: dailyexpressug@gmail.com Or join the Daily Express WhatsApp Group or Telegram Channel for the latest updates.