KAMPALA, UGANDA: President Museveni Sunday announced that he had fully recovered from Covid-19 after the latest test results returned negative ending his eleventh day since he went into self-isolation after contracting the virus.
"On the war with Corona, it is now confirmed that I am a veteran graduate of the war with that enemy. It has been exactly 11 days since the battle started officially on June 7, 2023, on the Day of the State of the Nation Address. I had actually felt a mild pre-flu type of state on Tuesday, the day before. I had, however, ignored the symptoms until the following day when I had a slightly running nose for a little while. That is when I called my doctors to take samples for checking," the President tweeted on Sunday evening confirming his covid-free status.
"Today, the samples showed that I had turned negative vis a vis corona.  Even the samples of Wednesday last, had showed reduced presence of the virus parts.  The Glory goes to God," he added in a lengthy statement in which he detailed his journey of account with Covid.
Museveni announced on June 8 that he had gone into self-isolation, a day after he addressed Parliament at the State-of-the-Nation address at Kololo Ceremonial Grounds in Kampala. The president said then that he had tested positive for Covid-19 after he developed mild symptoms related to the virus.
It's not yet clear how the 78-year-old leader who has always been extra-cautious with his health and observing all the Covid-19 Standard Operating Procedures, got infected.
Below is President Museveni's full statement on his account with Corona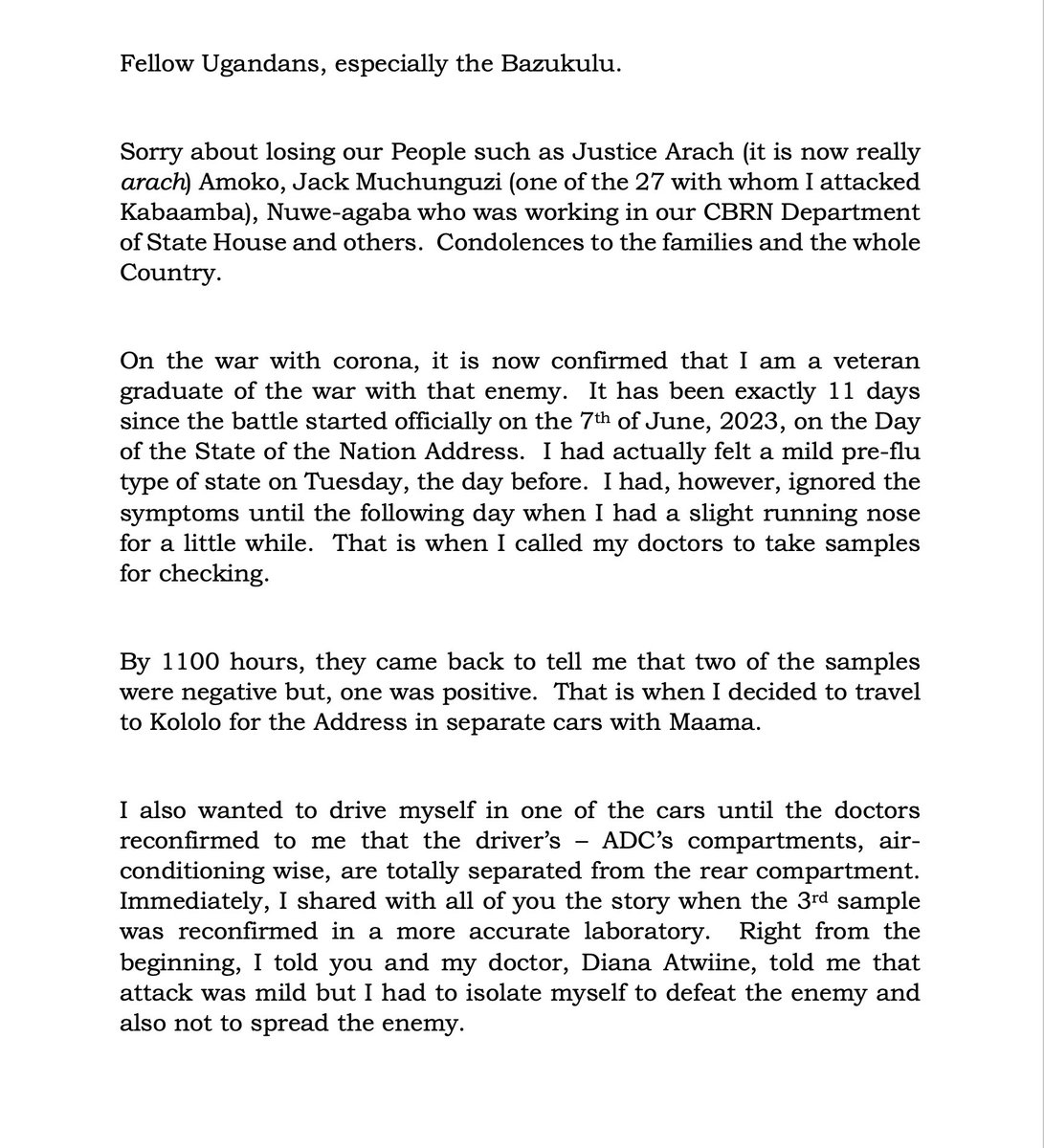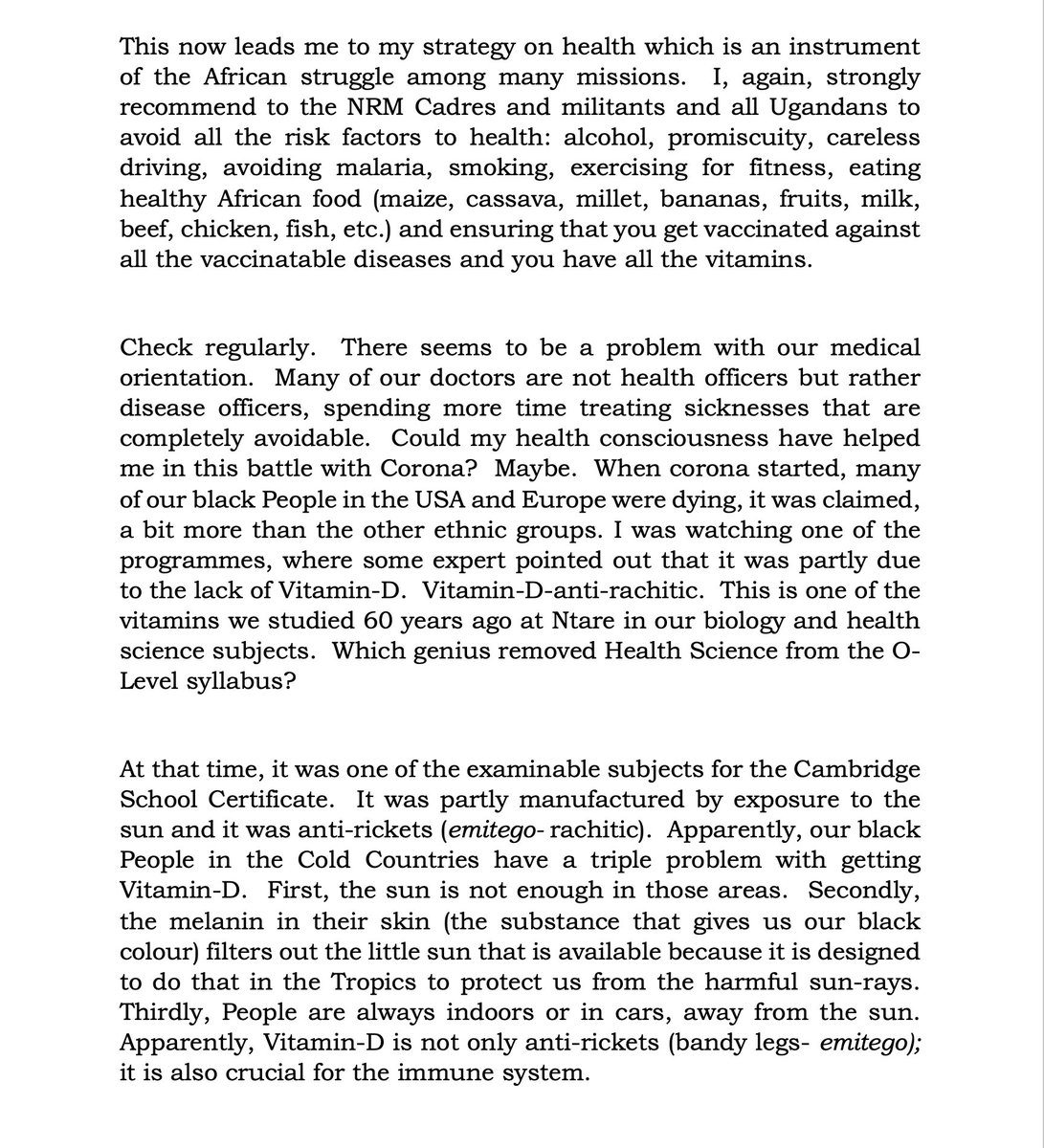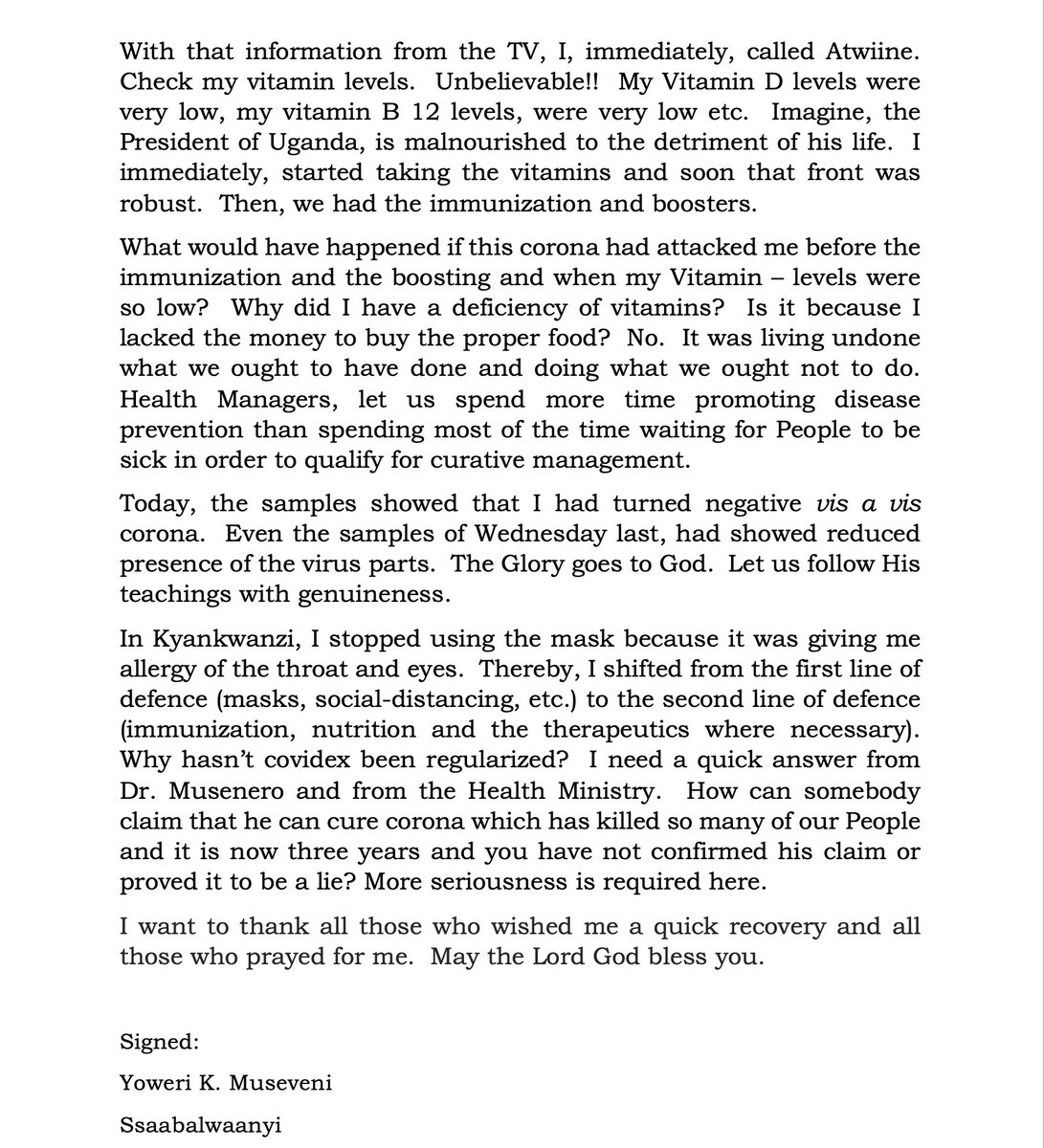 Do you have a story or an opinion to share? Email us on: dailyexpressug@gmail.com Or join the Daily Express WhatsApp Group or Telegram Channel for the latest updates.