JERUSALEM: Israel's parliament has approved a new coalition government that sent Prime Minister Benjamin Netanyahu into the opposition after a record 12 years in office and a political crisis that sparked four elections in two years.
Naftali Bennett, the head of a small ultranationalist party, was sworn in as Prime Minister after a narrow 60-59 vote in parliament.
But if he wants to keep the job, he will have to maintain an unwieldy coalition of parties from the political right, left and centre.
The eight parties, including a small Arab faction that is making history by sitting in the ruling coalition, are united in their opposition to Mr Netanyahu and new elections but agree on little else.
They are likely to pursue a modest agenda that seeks to reduce tensions with the Palestinians and maintain good relations with the US without launching any major initiatives.
Mr Netanyahu sat silently during the vote.
After it was approved, he stood up to leave the chamber, before turning around and shaking Mr Bennett's hand.
A dejected Mr Netanyahu, wearing a black medical mask, briefly sat in the opposition leader's chair before walking out.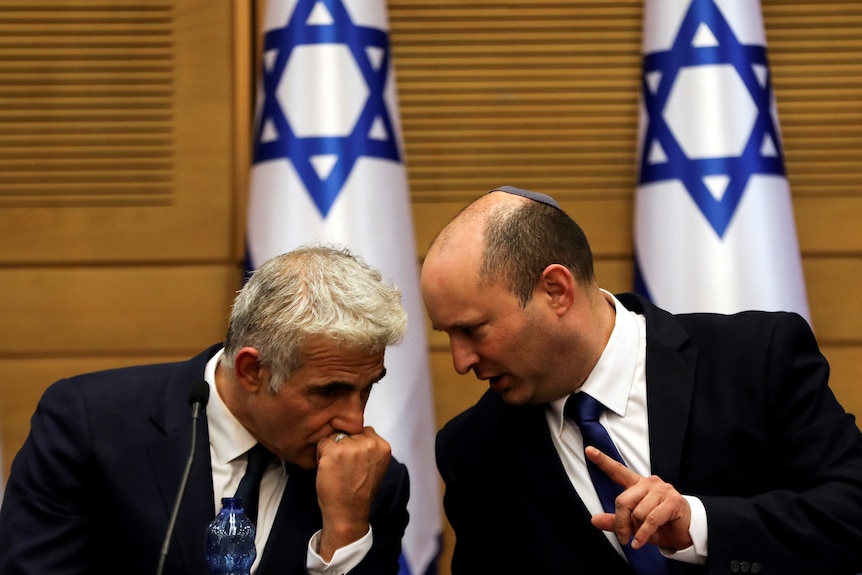 Mr Netanyahu, who is on trial for corruption, remains the head of the largest party in parliament and is expected to vigorously oppose the new government.
If just one faction bolts, it could lose its majority and would be at risk of collapse, giving him an opening to return to power.
Source: ABC News
Do you have a story in your community or an opinion to share with us: You can send us a hint on: [email protected] Or Click Here join the Daily Express WhatsApp Group to stay upto-date.