NAIROBI, KENYA: The Government of Kenya has agreed to lift the ban on Ugandan goods allowing traders to resume exportation of poultry products into the neighboring country.
The decision to lift the ban was reached during a meeting held between Ministers Frank Tumwebaze of Uganda and Kenya's Peter Munya in Nairobi, Kenya's Capital on Tuesday, December 21, 2021.
The development comes after a series of threats by the Government of Uganda to implement a retaliatory ban on Kenyan agricultural products and a subsequent meeting between the countries' ministers of agriculture.
In a joint statement released after the Nairobi meeting, the two governments "agreed to immediately remove any administrative measures that have hitherto inhibited trade in poultry and poultry products."
It is understood that Kenya had slapped the ban on Ugandan poultry to protect the Kenyan farmers from competition. The ban infuriated the Ugandan farmers, which prompted the cabinet to intervene.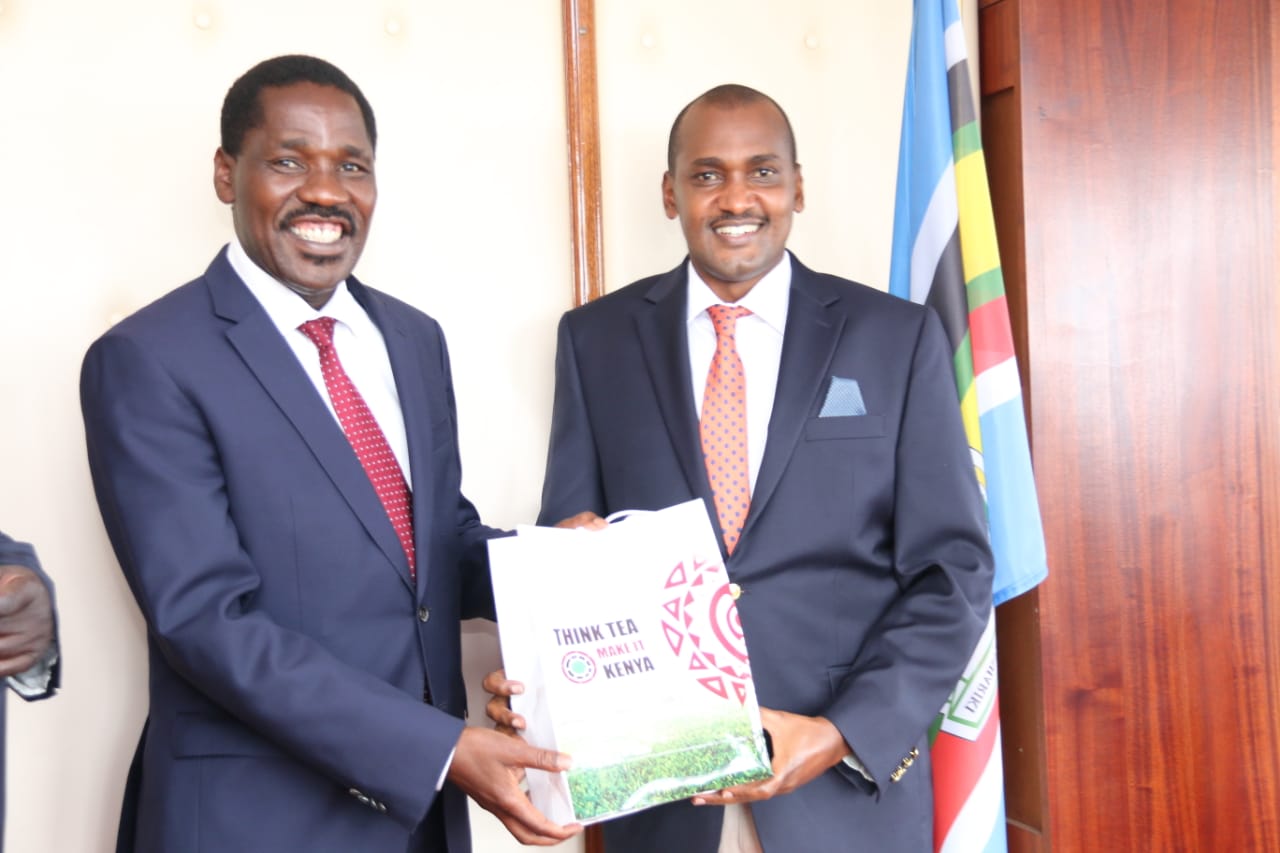 Days later, Hon Rebecca Kadaga, the Minister of East African Affairs announced that Cabinet had instructed Minister Tumwebaze to identify a number of Agricultural imports from Kenya to be banned from the Ugandan market.
Yesterday, Minister Tumwebaze said he was instructed by President Museveni to meet with the Kenyan counterpart to have the standoff resolved.
Meanwhile, during the same meeting, the ministers discussed the recent interception of fish in transit from Kenya to the Democratic Republic of Congo.
A number of trucks carrying the fish were intercepted and impounded by the Ministry of Agriculture officials on grounds that the fishes were premature and appeared to have been fished from Ugandan waters.
"Both parties agreed that the two countries establish a team of key stakeholders including the Revenue and Fisheries Authorities to work out a transit mechanism for fish from Lake Turkana in Kenya to the Democratic Republic of Congo through Uganda," the Ministers announced yesterday in the statement.
"Both countries also agreed to work jointly to address the challenges of harvesting immature fish in Lake Victoria."
The Ministers also took note of the ongoing trade in milk and milk products and agreed that Kenya undertakes a verification exercise of Uganda's dairy sector during the last week of January 2022.
Do you have a story or an opinion to share? Email us on: dailyexpressug@gmail.com Or join the Daily Express WhatsApp channel for all the latest news and trends or join the Telegram Channel for the latest updates.