KAMPALA, UGANDA: Kayunga Resident District Commissioner (RDC) Hajj Nsereko Mutumba, is dead, DailyExpress has learnt. He was the former spokesperson of the Uganda Muslim Supreme Council (UMSC).
Hajj Nsereko passed on in the wee hours of Wednesday morning at Rubaga Hospital although the exact cause of his sudden death is not yet known. He was reportedly found motionless in his bed and died moments on arrival at the hospital.
He was among the hundreds of RDCs and RCCs who attended the just concluded orientation retreat for Commissioners that happened from 25th to 31st July 2022 at the National Leadership Institute (NALI), Kyankwanzi.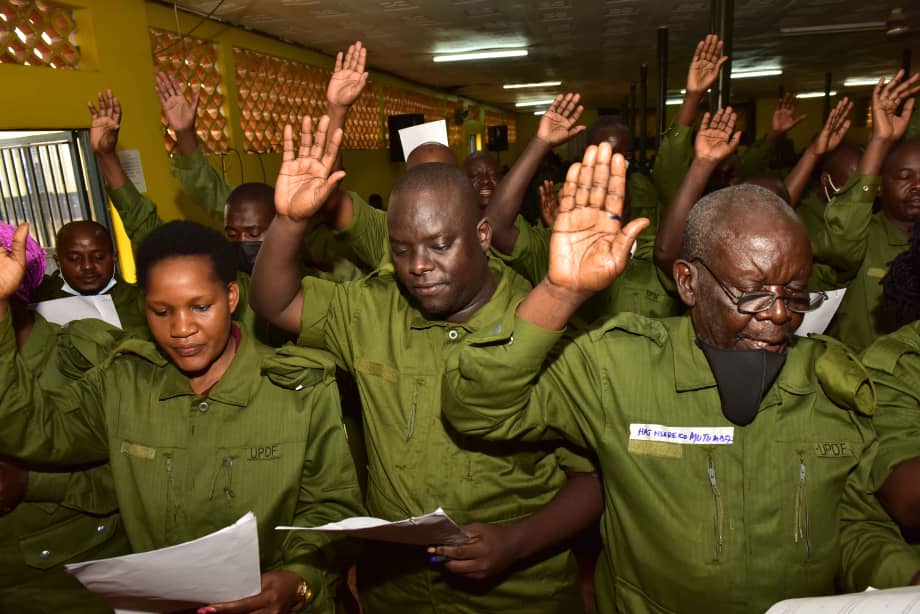 The Deputy Presidential Press Secretary, Mr. Faruk Kirunda in a Wednesday morning tweet described the late as a respected opinion leader who worked for peace and unity.
"The death of Hajji Nsereko Mutumba, the RDC Kayunga, is a big blow. A respected opinion leader, he worked for peace, unity, and development among Ugandans. His absence will be deeply felt. Inalillahi wainailaihi rajiun," reads a tweet by Mr Kirunda.
Mr. Bulinson Saleh, the speaker of Kayunga District Council hailed the deceased as a man of humility who work hard and paid full allegiance to his party, and will be missed dearly by the entire district leadership.
"He has been a very humble man, hardworking, and a leader who paid full allegiance to his party. At least I got a chance of interacting with him yesterday over a number of issues and he looked very fresh from the Kyankwanzi retreat. We shall miss as the district leadership," Mr Saleh said.
Before his appointment as RDC, Hajj Mutumba served as Uganda Muslim Supreme Council (UMSC) Spokesperson and left in 2020 after his contract expired.
He was last seen in public during Idd celebrations last month at Nakivubo Blue Primary school in Kampala.
According to his elder brother, Hajji Muhammad Kayongo, Mutumba, Nsereko's body is expected to be taken to Old Kampala Mosque for final prayers before being laid to rest at around 4pm today at Mugongo village, Kyengera Sub County in Wakiso District.
Do you have a story or an opinion to share? Email us on: dailyexpressug@gmail.com Or join the Daily Express WhatsApp channel for all the latest news and trends or join the Telegram Channel for the latest updates.