KAMPALA, UGANDA: Victoria University Kampala (VU) is set to hold its Grad Festival dubbed "Level-Up" as it marks its 6th Graduation Ceremony and its only days until the big event.
The VU Grad Fest is happening tomorrow (Saturday, 3rd September, 2022) at Speke Resort Muyonyo, Kampala with a list of East Africa's top entertainers and musicians lined up to perform at the event.
According to VU, the Grad Festival is open to the public to attend and the entrance fee is only UGX50,000 for public while students, whether from Victoria University or other institutions as long as they present Identity Cards, will only pay UGX20,000. Tickets are sold at Victoria University Main Campus in Kampala along Jinja Road.
Addressing journalists at VU on behalf of the entertainers, Comedian Patrick Idringi, popularly known as Salvador commended the University's management for being a mirror of Uganda's education sector and wondered why other Universities had not thought about such a concept before.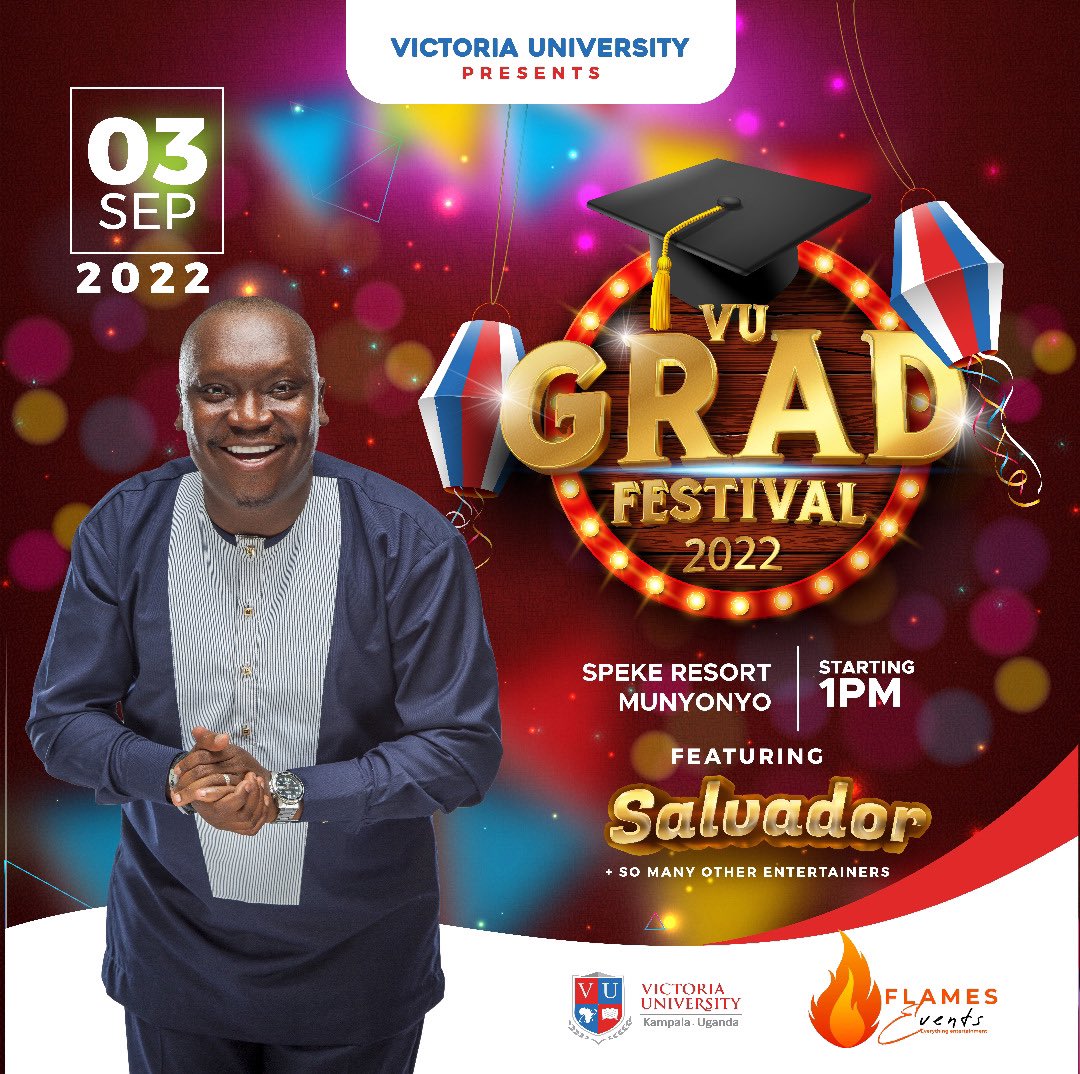 "This is a unique concept and I wonder why someone else had not thought about this before. The reality is, not every student can afford a lavish party, some of us couldn't afford such parties, you graduate go back home and eat your ka food than sleep. So I think VU Grad Festival is a new opportunity for all of us. Kindly come in big numbers and see what we mean by VU Grad Festival, said Salvado."
Among the top musicians and entertainers expected to perform at the much-anticipated Grad Fest will be Rwandan vocalist The Ben, who is set to fly into the country next week while local musicians include Ykee Benda, Spice Diana, Liam Voice, The Baninas, Khalifah Aganaga among others.
The Comedians lineup to crack your ribs are headline by the Madrat and Chiko duo with NBS TV's Viana Indi as the Mc for the day.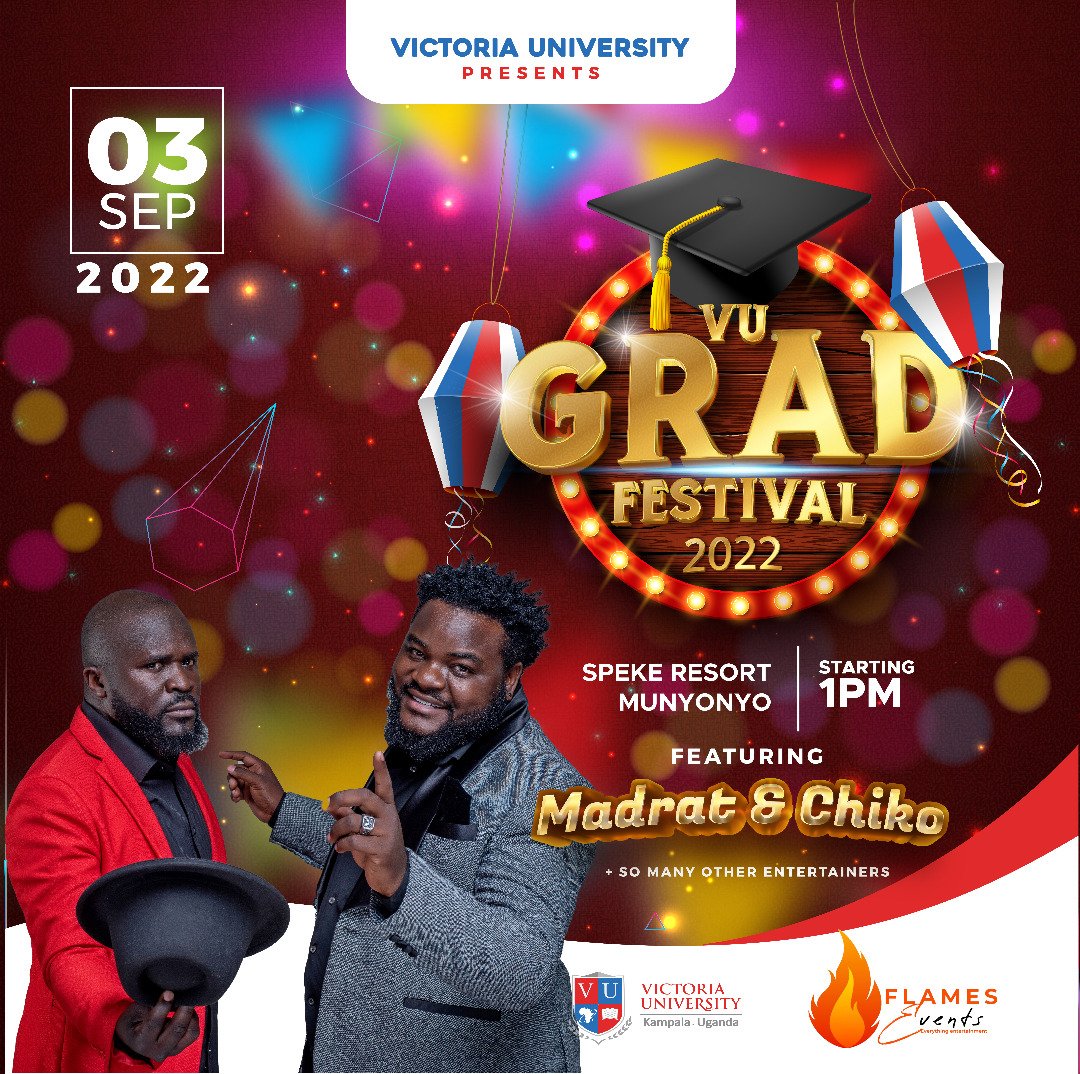 Asked why these artists, Muganga said, "We are bringing these artists, to showcase their talents. We are a university that believes in each individual's talents and abilities. Just like how our students and staff are differently talented with different competencies, even the entertainers will be exhibiting what we believe in; diversity of talent, diversity of abilities, and the power of difference; all to be harnessed for our families and country's development. This is why we are in this education sector."
Muganga also hinted at how they came up with the VU Grad Festival saying it was after students asked the University management to change the culture of graduations; from a boring lot to something enjoyable.
"We have always told you, We're the University of you, and this is it. We had listened to you all our dear students when you asked that we should change the culture of graduations; from a boring lot to something enjoyable. We are delivering an experience you want to remember and live with, for life," Muganga said.
Do you have a story or an opinion to share? Email us on: dailyexpressug@gmail.com Or join the Daily Express WhatsApp Group or Telegram Channel for the latest updates.